Leaders, activists arrested in overnight raids at houses, hotels in Ctg: BNP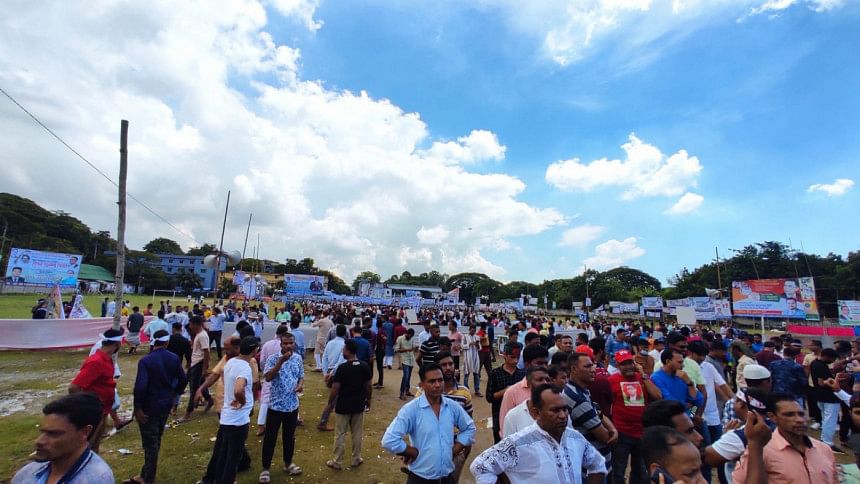 BNP leaders alleged that police both in uniforms and plainclothes conducted raids at houses of leaders and activists of BNP and its associate organisations in Chattogram last night (October 11, 2022).
They claimed that police arrested many leaders and activists and only those who were not home could avoid arrest, reports our Chattogram staff correspondent. But they did not provide any information on the number of leaders held.
BNP leaders said police conducted raids in different residential hotels in the port city and outskirts where BNP leaders and activists from different districts booked rooms to participate in Wednesday's rally.
Sources in the BNP said soon after party leaders were apprehended in the raid, they sent out instructions to leaders and activists against staying home.
Contacted, Idris Ali, assistant office secretary of Chattogram city unit BNP, said police conducted raids in the houses of president, secretary, and other leaders of BNP in almost every ward in the city on Tuesday night.
Police conducted raids at the houses of Didarul Ferrdous, vice president of city unit Juba Dal, and two other BNP leaders, Habibur Rahman and Aziz Chowdhury at Pahartoli area. However, they could avoid arrest as they were not at home, said Idris.
"The intention of the police raid was clear -- to thwart our Wednesday's rally," he said.
"However, they could not succeed. Defying all odds, hundreds of thousands of people came to the rally to make it successful," he said.
Abul Hashem Bakkar, joint convener of Chattogram City unit BNP, said "The government and the ruling party wanted to block our rally. That is why they created obstacles at every step."
"Police raided the houses of our leaders and activists overnight", he said, adding, "The ruling party activists vandalised vehicles of [BNP] leaders and activists on their way to the rally today. Our leaders and activists were also beaten at various places on their way to the rally."
"But despite all that, they could not stop the gathering of hundreds and thousands of people," Hashem said, adding, "Today this huge gathering has turned into a great sea of ​​people."
Contacted, Krishna Pada Roy, commissioner of Chattogram Metropolitan Police, said police conducted routine raids in the city on Tuesday night to arrest fugitive criminals and accused in different cases. "No raid was conducted targeting BNP leaders and activists."
"Why would we conduct raids in residential hotels and BNP leaders' houses? We are working to make sure that the BNP rally is held without any untoward incident," the CMP commissioner added.