BNP gets nod to hold Dec 10 rally at Golapbagh field on 26 conditions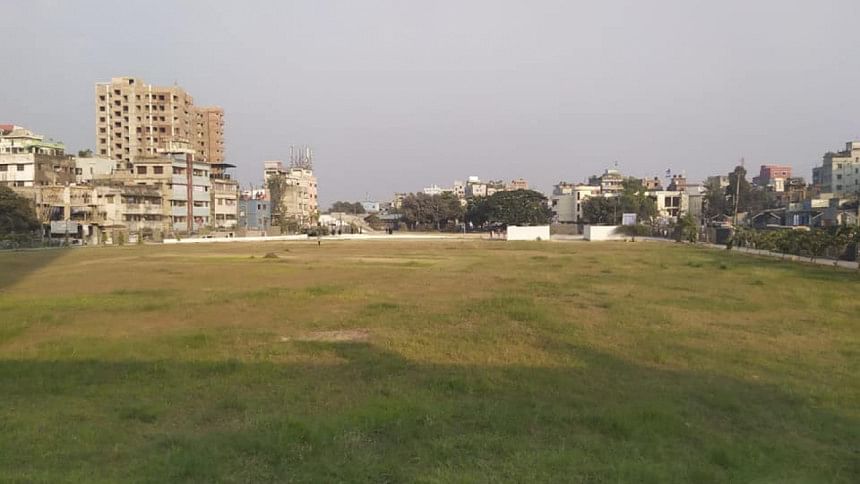 The Dhaka Metropolitan Police (DMP) has given BNP permission to hold its December 10 rally at the capital's Golapbagh field and has imposed 26 conditions on the party to hold the rally.
DMP had earlier set 26 conditions on BNP to hold their rally in Suhrawardy Udyan. Today's approval for Golapbagh field came after BNP applied for permission in this regard.
Earlier today, BNP Vice Chairman AZM Zahid Hossain confirmed that BNP got verbal permission from the authorities to hold their rally at Golapbagh field in Dhaka.
DMP had previously permitted BNP to hold their rally at Suhrawardy Udyan. But BNP leaders categorically refused to hold their rally at Suhrawardy and wanted permission for Nayapaltan in front of their party office.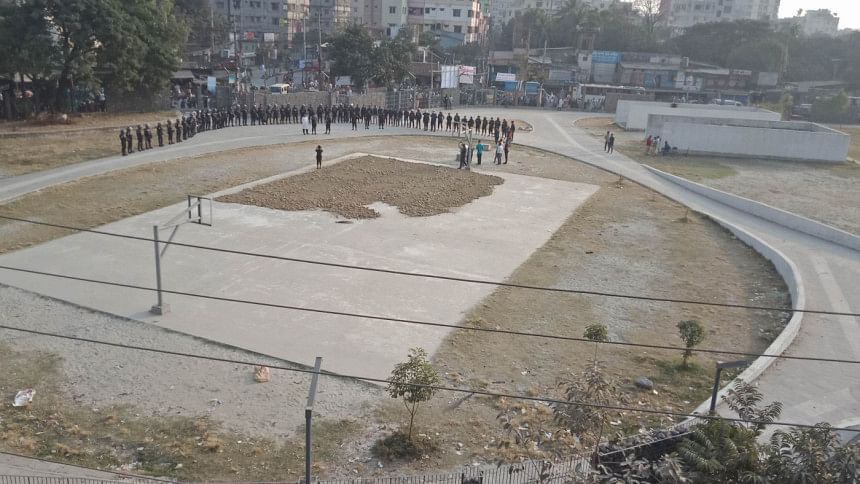 To this end, DMP officials continued to reiterate that they will not give permission to hold rallies on streets.
Mohammad Harun Or Rashid, chief of detective branch of Dhaka Metropolitan Police, said BNP had chosen two venues -- Kamlapur Stadium, and Mirpur Government Bangla College grounds -- during a meeting with the DMP commissioner yesterday.
"But BNP today asked permission for Golapbagh field. Once they submitted documents for permission, commissioner sir gave his approval," said Harun.
In reply to a query, Harun said they are not fearing any possible attacks but will still deploya huge number of police officials.
No gathering outside the venue; supporters can go to the venue a maximum of two hours before the rally starts; no sticks or rods can be carried by supporters; no anti-state statements or activities; no processions to join the rally; no inciteful speech or leaflets; organisers will be held responsible in case of deterioration of law-and-order situation are among some of the 26 conditions.