AL rebels: A problem party can't solve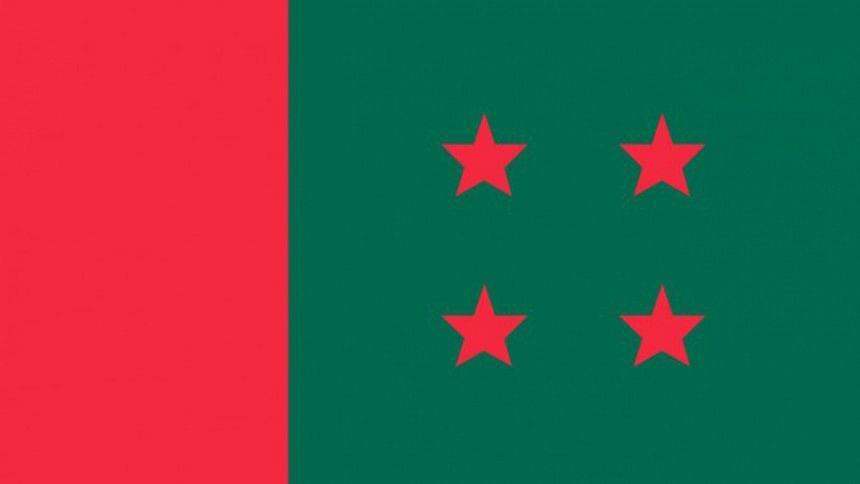 Mohiuddin Maharaj, organising secretary of Pirojpur district Awami League, is contesting the chairman's post in the upcoming zila parishad elections as a rebel candidate for the second consecutive time.
Maharaj, who won the chairmanship in the first zila parishad polls in 2016 as an AL dissident, also sought the party nomination this time.
Along with his party nomination paper, Maharaj submitted signatures of 704 elected representatives out of 747 in the district, supporting him.
But the ruling party nominated local AL leader Salma Rahman Happy, the party's lone female chairperson candidate out of its 61 district chairperson candidates.
Salma will now have to face challenges from Maharaj and four others.
Not only Salma, 41 other AL-nominated candidates will have to face party dissidents as the party failed to deter rebels, like it failed in the previous local body elections. The other 19 candidates were elected unopposed.
As yesterday was the last date of submitting nomination papers, AL lone candidates are contesting chairman posts in 19 districts, while in 12 other districts two candidates are facing off, according to Election Commission statistics.
In the remaining 30 districts, AL chairman candidates will have to face several party dissidents. But the party is hopeful of minimising its rebel candidates before September 25, the last date for withdrawal candidatures, according to party insiders.
The EC on August 23 announced that the elections at 61 zila parishads will be held using electronic voting machines on October 17, around four months after the parishads were dissolved by the government.
The 19 zila parishads where chairman candidates were elected unopposed are: Gopalganj, Chapainawabganj, Jhalakathi, Tangail, Thakurgaon, Naogaon, Narayanganj, Feni, Barguna, Bagerhat, Bhola, Madaripur, Munshiganj, Moulvibazar, Laxmipur, Lalmonirhat, Shariatpur, Sirajganj and Sylhet.
More than 63,000 elected representatives of union parishads, municipalities, upazilas and city corporations across the country will exercise their voting rights and elect zila parishad chairmans.
As BNP and other major political parties boycotted different levels of local government polls, and ruling party leaders or AL rebels won most local government elections. This made AL district level leaders, knowing victory is virtually guaranteed, desperate to get party tickets, according to party insiders.
Around 500 district leaders sought party nominations this time and from them, the ruling party on Saturday announced its party candidates for 61 districts.
But like previous local body polls, the ruling party also failed to manage party dissidents this time.
With dissidents forming nearly half of the elected local representatives, party rebels are encouraged to contest the polls ignoring the party decision.
Repeated warnings of punitive actions such as expulsion, not getting nominations in the future, and not being elected for party posts, have so far failed to prevent AL leaders from vying against AL nominees in elections.
To deter rebel candidates, the ruling party decided last year not to give nominations to leaders who contested elections against AL nominees.
This time, however,the party contradicted its own decision by nominating Chattogram north district unit AL Vice-president ATM Piarul Islam as its chairman candidate for Chattogram Zila Parishad after he ran against party-sponsored candidates from Chattogram-2 constituency in the last 2018 national polls.
But as per the party constitution adopted in 2016, any party leader contesting an election against party-nominated candidates would be directly expelled.
A curious case regarding rebel candidates is unfolding in Faridpur.
An AL leader who contested the last national polls as a rebel candidate and won is now throwing his weight behind another rebel candidate running for the zila parishad chairman post.
Jubo League Presidium Member Mojibur Rahman Nixon, who won from Faridpur-4 constituency as a party dissident, is backing Shahadat Hossain, also a central Jubo League leader, vying for chairman post of Faridpur zila parishad.
There are many other examples like Cox's Bazar where several party leaders are contesting the chairman post against party nominees.
In Cox's Bazar, four candidates including three Awami League leaders are running against AL-nominated candidate Mostaque Ahmed Chowdhury.