Where Eid is marked by solitude
In her late 70s, Nadira Begum has signs of aging written in the wrinkles on her face. Her smile has faded from the years of toiling. Married at a young age, she got separated from her then husband and had to leave behind her children. She got remarried, but her husband is no more. Nadira's life now is all about solitude. As Eid arrives, everything remains exactly the same.
At Probin Nibash (home for the elderly) located in Dhaka's Agargaon area, this correspondent was having a chat with Nadira Begum on the balcony. There are 29 other senior citizens living in the home. At an age when they could have been spending quality time with their grandchildren, they are counting days in loneliness.
Bangladesh Probin Hitoishi Sangha O Jawra Biggan Protishthan (Bangladesh Association for the Aged and Institute of Geriatric Medicine) in Agargaon, in the vicinity of IDB Bhaban, is an autonomous institution that runs Probin Nibash and a hospital for the senior citizens.
While narrating her life story, Nadira said that she was a student of Dhaka University – under the department of physics. She was apparently a classmate of renowned writer and educationist Dr Muhammed Zafar Iqbal.
Asked how she ended up at the old home, Nadira's face hardened.
"What place does a woman have in this patriarchal society? I couldn't keep my children with me after divorcing my first husband. My father gave me a property, which my brother took over. And thus, now I'm staying at this old home," she said.
"Children growing up without their mother rarely get proper upbringing. My son and daughter used to come here to see me occasionally. Though it's been a long time since they've visited me, I have no hard feelings," she added.
Talking about Eid day, she said, "Eid does not bring anything special for us. All we do for Eid is eat decent food, have some shemai."
Sheikh Mujibul Haque – the oldest resident of the home – stood at a distance, looking on as Nadira Begum spoke. With advanced age, his memories have also faded.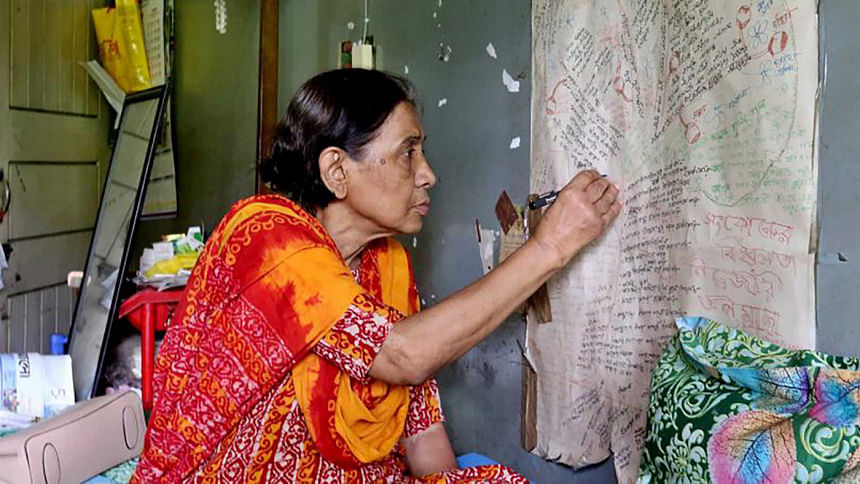 He said he has been living here for over two decades. He was a painter and art teacher. He came to the old home on his own, leaving his son.
"I have a responsible, caring son," he said. "He places my foot on his lap when clipping my toenails."
But that ideal version of his son is apparently a fantasy. His only offspring, who stays in the Dhanmondi flat that Mujibul had purchased, has not even paid the rent at Probin Nibash for the last six months.
When asked, Mujibul remained silent and gazed at the entrance of the old home, perhaps hoping that his son would visit him during Eid.
Many of the senior citizens at the home are hesitant to discuss their relationship with their offspring. Abu Tayyab, a retired government official who now spends his time in prayers, is one of them.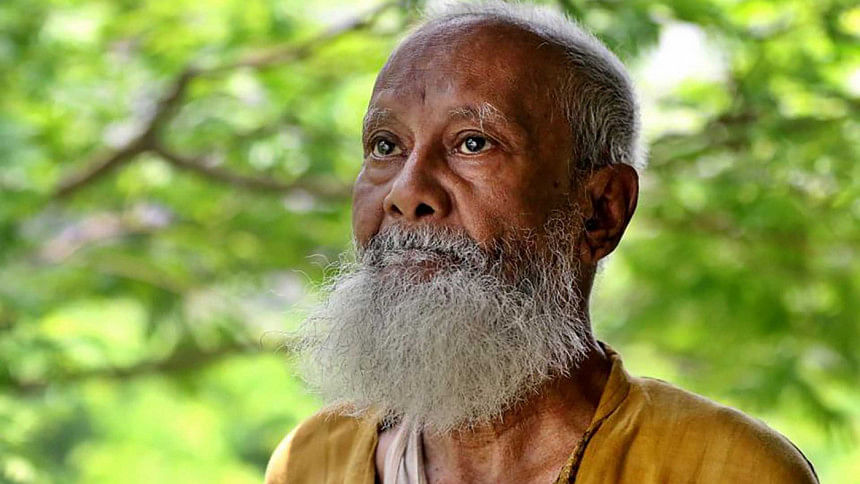 "Eid isn't particularly a special day for me. I offer prayers in the morning, then return and have shemai, have a good meal during lunch time, and that's it," he said.
When asked why he is staying in Probin Nibash despite being a former government official, he said, "I'm alright. I have no problems. I read books, I read newspapers – what could be wrong with that?"
Mohsin Kabir, manager of Probin Nibash, told The Daily Star, "There are currently 30 residents here. With the Geriatrics Institute's income, we try to serve them. The monthly rent for each resident here is Tk 4,000, while new residents pay Tk 6,000. Then there's Tk 3,000 charge for food."
Regarding Eid celebration, he said, "The residents will be served khichuri and meat in the morning, kachchi biryani for lunch, and plain rice, fish, and meat for dinner. Apart from special meals, there is no other arrangement for Eid."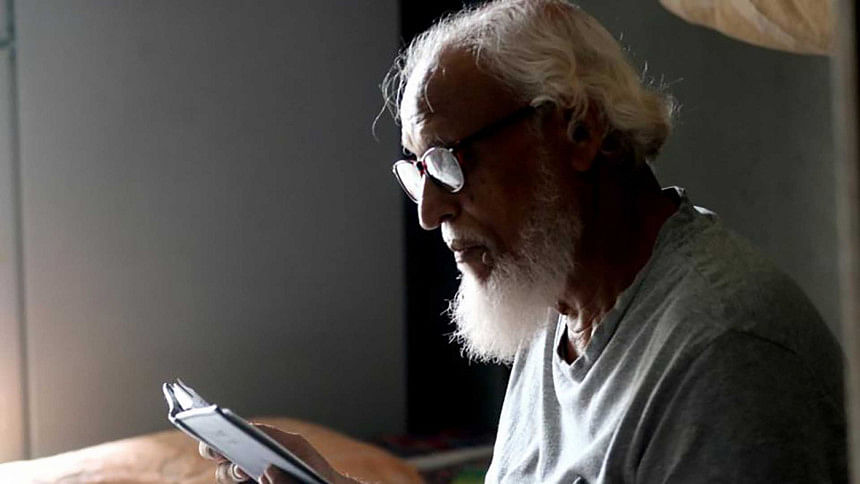 As this correspondent was about to leave after talking to everyone, a man carrying shopping bags in both hands arrived. He, however, refused to speak.
"The man brings groceries for his mother every day," said the security guard at the entrance.
"However, he does not keep her at his home," the guard said, adding, "Everyone's story is somewhat similar. Their sons and daughters occasionally visit them, and after that no news comes for months, or at times even years. Many of the senior citizens' family members do not even come to visit. They are all living on their own, in utter solitude."