Income tax ceiling now Tk 2.5 lakh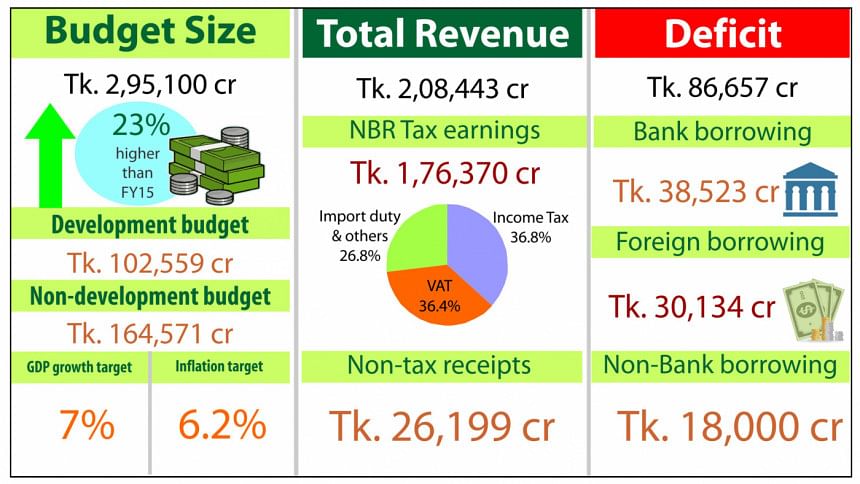 Finance Minister AMA Muhith has proposed for increasing the ceiling of tax-free income to Tk 2.50 lakh from Tk 2.20 lakh.
While placing his budget speech before the parliament today, Muhith also proposed increasing tax exemption threshold for women and senior citizens aged over 65 years from Tk 2.75 lakh to Tk 3.00 lakh.
In view of the responsibility of both the society and the state for physically challenged people, the finance minister also proposed to increase tax exemption threshold for them from Tk 3.50 lakh to Tk 3.75 lakh.
"I would also propose to increase tax exemption threshold for gazetted war-wounded freedom fighters from Tk 4.00 lakh to Tk 4.25 lakh," Muhith said.