Tk 390cr corruption in Banshkhali, Matarbari, Barishal power plants: TIB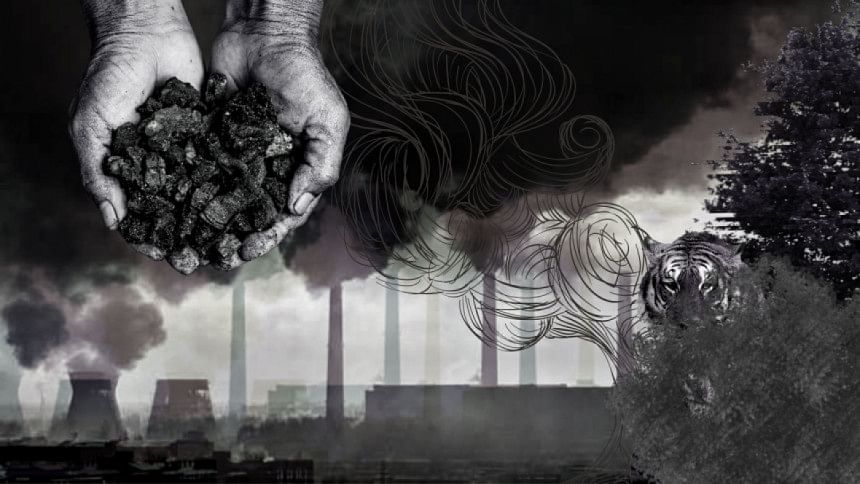 A study by Transparency International Bangladesh (TIB) has revealed that there has been corruption of Tk 390 crore in the purchase-acquisition-compensation of land in the construction of three power plants in Bangladesh.
A webinar was held today to present the research report "Coal and LNG Power Projects in Bangladesh: Good Governance Challenges and Way Forward".
Local public representatives, land acquisition officials, NGO workers, and power plant officials have benefited from the Tk 390 crore corruption, said the TIB report.
The study covered 350 MW coal-fired power plant in Barishal, 1,320 MW Banshkhali power plant in Chattogram, and 600 MW Matarbari power plant in Cox's Bazar.
According to the report, the highest corruption – worth Tk 255 crore – occurred during the acquisition of land and payment of compensation for the Banshkhali power plant. Around Tk 119 crore of corruption occurred during the purchase of land for the LNG-based power plant at Matarbari in Cox's Bazar, and corruption of Tk 16 crore in the acquisition of land for the coal-fired power plant in Barishal.
In comparison to other countries, Bangladesh has acquired more land than required to build coal-fired power plants, according to TIB. The land needed for the Barishal power plant was 81 acres, but 310 acres were acquired. In Banshkhali, the required land was 304 acres, but 660 acres were taken. Matarbari had a land requirement of 418 acres. A total of 1,358 acres were acquired.
The price of electricity per unit produced in coal-fired power plants in India, China, Pakistan, and Australia (in Bangladeshi Taka) ranges between Tk 3.5 and Tk 5. However, in Bangladesh, the price is higher. The cost of electricity per unit in Barishal is estimated to be Tk 6.61. The cost of electricity per unit in Banshkhali is estimated to be Tk 6.77, added the report.
In the webinar, TIB also made seven recommendations to address these issues.