Padma bridge symbol of our capability: Quader
Padma bridge opening event underway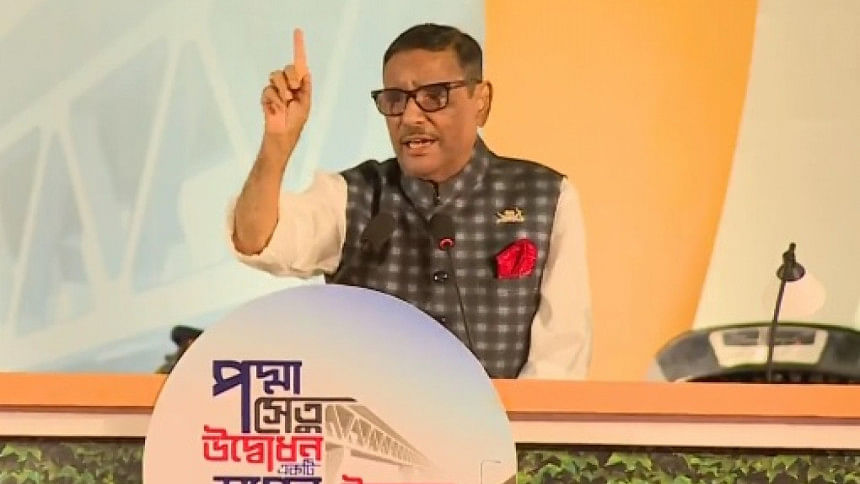 Road Transport and Bridges Minister Obaidul Quader today (June 25, 2022) said, "Padma bridge is the symbol of our capability."
He said this at the Padma Bridge inauguration programme which started at 10:04 am today.  
"Name of Prime Minister Sheikh Hasina will be remembered with respect till Padma Bridge exists," Quader said.
Speaking at programme, Cabinet Secretary Khandker Anwarul Islam said, "Steadfast leadership of Prime Minister Sheikh Hasina made Padma Bridge possible. Otherwise, it would take 20 years and USD 15 billion."
Prime Minister Sheikh Hasina arrived at the venue at around 10:03am today.
The venue where Prime Minister Sheikh Hasina will take part in a civic rally, at Mawa end of the bridge, is ready and invited guests were seen entering the venue this morning.
After delivering her speech at the programme, the PM will inaugurate the long-cherished bridge by unveiling the plaque there.
The entire area is secured by law enforcement agencies.