Audit fails to determine Evaly's dues
Controversial e-commerce platform maintained no transaction record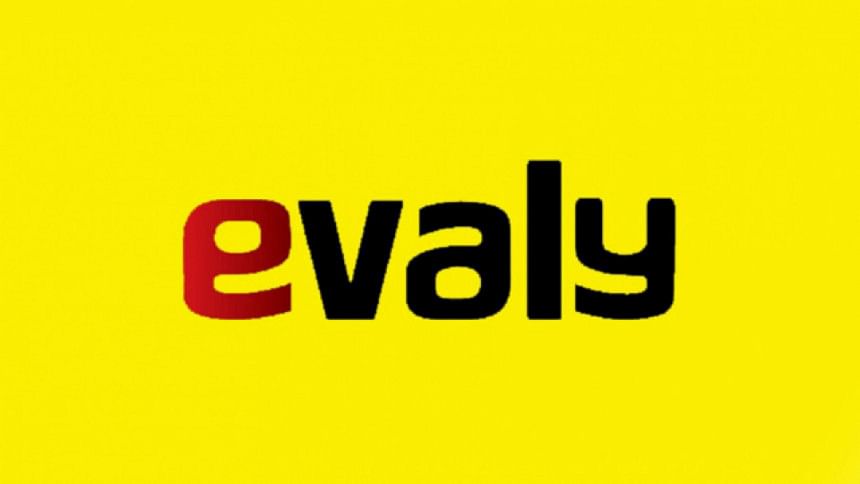 Evaly's creditors are unlikely to get their money back as there is no documentation at the controversial e-commerce platform's end, making it difficult to verify who is owed what amount, found an audit into the company's books commissioned by the court-appointed board.
Both customers and vendors have routinely been flocking outside of Evaly's office in the capital's Dhanmondi demanding their money back for a while now.
"But we can't work based on that in the absence of any record at the company's end," said AHM Shamsuddin Choudhury Manik, a former judge of the Supreme Court's Appellate Division who was appointed the chairman of the five-member board by the High Court in October last year to run Evaly.
The board commissioned leading chartered accountancy firm Hoda Vasi Chowdhury & Co. to conduct a comprehensive audit of the disgraced e-commerce firm.
On September 21, the five-member board turned in the 4,000-page audit report to the court as well as their resignations and their own report on the company, according to Mahbub Kabir Milon, the HC-appointed managing director of Evaly.
The auditors traced transactions amounting to Tk 4,800 crore through seven bank accounts of Evaly in 2018 and 2019 but there is no paperwork at the company's end, Manik told The Daily Star on Thursday.
"Why people deposited those sums, who deposited them, who withdrew money and why they were withdrawn… there is no clue in Evaly's office."
Evaly, which began its journey on December 16, 2018 amid an advertising blitzkrieg and unbelievable discounts, did not keep any log of who its vendors and customers are, let alone what sum they are owed or what they have paid.
"So, we are suspecting money laundering might have taken place," Manik said.
For instance, the board found some copies of cash cheques but there is no mention of who were those issued to and for what purpose.
Similarly, the audit found many vouchers were dispensed but there is no mention of why those were made and for whom.
"This was their modus operandi for fraud. Evaly was started with the intent of fraud. They knew that they would wind up the company after making a fortune through fraud," he said, adding that it is not possible to conclusively determine how much Evaly owes.
To keep up its pretence, the company furnished fake audit reports on the letterhead of chartered accountancy firm SR Islam & Co.
"We have confirmed it with the firm -- they said they didn't audit Evaly," Manik said.
The audit could not determine whether further transactions took place beyond the seven bank accounts.
For instance, Evaly disbursed its payroll in cash.
"They were shown a salary of Tk 1 lakh but were given Tk 65,000 in cash. There was no tax deduction."
Meanwhile, Tk 25 crore currently lies in different escrow accounts belonging to Evaly and another Tk 25 crore worth of goods lies in its two warehouses.
"This amount is a drop in the ocean when compared to the claims made against the company."
Asked if there is any possibility of the customers and merchants getting their money back, he said that Evaly does not have the means to pay back the sums.
"However, if any investor comes on board, then there are some possibilities," Manik added.
But for Manik and his board, they must feel they have done the best they could given the chaotic circumstances.
"I handed over the responsibility on Wednesday. We are no longer involved with Evaly," Milon told The Daily Star.
That baton has been passed to a new board that includes Shamima Nasrin, the original chairwoman of Evaly and the wife of Evaly founder Mohammad Rassel, her mother Farida Talukdar Lily and her sister's husband Md Mamunur Rashid, as per an HC order on August 24.
The order came following three separate applications filed by the trio.
In April, Nasrin walked out of jail on bail after her arrest on September 16 last year by the Rapid Action Battalion along with Rassel in a case filed by a customer over an undelivered order. Several other cases followed suit.
Although Rassel secured bail in nine embezzlement cases, he is yet to be freed as he has other cases pending.