Evaly Debt: Only a part peeled
The e-commerce firm owes at least Tk 408cr to 1,026 sellers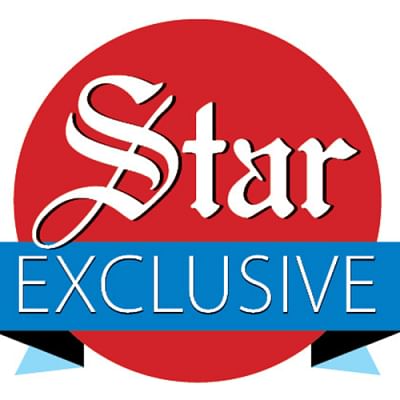 Evaly owes at least Tk 408 crore to 1,026 sellers, according to its own data obtained by The Daily Star.
This amount is nearly double what Evaly disclosed on September 5, when the e-commerce platform told the commerce ministry that it owes Tk 205.86 crore to its merchants.
The actual figure may be much higher as there may be more databases that this newspaper could not get. The daily was given access to several of the payment-tracking datasheets maintained by the beleaguered company, by sources within.
The datasheets log in meticulous details, separate bill and invoice numbers, the dates of the invoices, the total amount due to each merchant, and whether or not the merchant was paid (through online or bank transfer or cheques).
Evaly owes Artisan approximately Tk 32 crore, according to Evaly data.
Contacted for verification, Artisan's Operations Manager Aupo Hasan said they cannot confirm the exact figure, but it would be something like that.
"We have decided that we will not be making any comments on Evaly," he said.
In November last year, Evaly and Artisan signed a memorandum of understanding according to which customers could purchase gift cards of the clothing brand from Evaly at up to 60 percent discount, to be used across the country.
Of the 1,026 merchants this newspaper tracked, most are owed between Tk 5 lakh and Tk 30 lakh each.
Around 70 sellers are owed over Tk 1 crore and over 10 sellers over Tk 5 crore each.
This includes the mega chain Shwapno. Sabbir Hasan Nasir, executive director of ACI (Logistics) Ltd (Shwapno), confirmed that the figure owed by Evaly to them is Tk 5.6 crore.
Evaly owes Tk 5.8 crore to Partex Beverage Ltd, which owns products like Mum drinking water and RC Cola.
Nahid Yousuf, brand manager of Partex Beverage Ltd, confirmed that the amount would be in that region. "If Evaly shuts down, it will ultimately be us who would suffer and not be able to get our money back," he said, adding that they had been in business with Evaly for a year.
Evaly owed the highest amount of debt -- Tk 139 crore -- to as many as 500 sellers, in June 2021. This was also the month when Bangladesh Bank submitted an inspection report on the company to the commerce ministry.
Currently, Fair Electronics is owed about Tk 100 crore. This figure has recently been determined by the company, a source informed The Daily Star last week. The newspaper could not independently verify this.
Fair Electronics Limited, Samsung's local assembly partner in Bangladesh, used to supply mobile phones and consumer electric products to Evaly.
The company started its business with Evaly in April/May 2020. Evaly sometimes deposited 10 percent or 20 percent money against the total orders and then bought goods from the company.
The rest was supposed to be paid as per an agreement.
The company has not provided any mobile phone to Evaly since May this year, and consumer electric products were delivered the last time in July.
The source said, "Whenever they [Evaly] said they would take goods but wouldn't deposit money, Fair Electronics stopped supplying them products."
The source added, "If Evaly is declared bankrupt, they will sue them. And then, they will file a case on charges of extortion.
"Fair Electronics learnt from various government sources that the authorities are considering auctioning and selling Evaly's assets. If something like this happens, the arrears will be calculated and distributed. That's good too."
Out of 1,143 unique merchants' data checked by this newspaper, only 17 percent had no money due from the e-commerce firm.
However, this newspaper has incomplete data on liabilities, since the company itself claims it has over 35 thousand registered merchants.
As many as 552 small traders -- each owed Tk 10 lakh and less -- are still waiting for their payments.
This includes Muslim Uddin, the owner of Lungi Market. The son of a weaver from Sirajganj, Uddin came up with the idea of taking the humblest of men's clothing from traditional markets to the internet.
"When I first thought of selling lungis and gamchhas online two years ago, I chose Evaly. I had been running my online business solely through the platform," said Uddin.
Today Evaly owes him Tk 7.8 lakh in uncleared bills.
"For a small seller like me, this is a large amount. I don't know how to get it back, and if I don't, I will lose all my investment," said Uddin.
Banasree-based toy shop Toyghor claims it is owed around Tk 3 lakh by Evaly. Evaly's own data shows an amount of Tk 1.8 lakh.
"Our company is a small one. None of our toys is worth over Tk 2,000 or Tk 3,000. We used to get the bills regularly in the first month or two, but then they stopped paying," said Shipon, manager of Toyghor, which has been selling products on Evaly for the last four-five months.
At least 122 small traders lost one lakh taka or less each.
Meem Water Technology is owed a bill of Tk 1.3 lakh. The Bosila-based water purifier seller's bill has been stuck since February, said its proprietor Mohaimen Islam Shamim.
"I stopped giving them [Evaly] products about 4-5 months ago because I used to continuously get calls from customers, who had paid for the products but did not get the delivery. Evaly would sell the products, but would not forward me the invoices. So, I never knew whether a product was shipped or not," said Shamim. He said used to sell around 30-40 filters every month.
Evaly had told the commerce ministry late last August that it owed its customers Tk 311 crore, and that it had 207,741 customers.
It is unclear how the money will be repaid by Evaly. Commerce Minister Tipu Munshi said last week, "I don't think Evaly has any money -- there is not much scope to recover any money from them."
In June, a Bangladesh Bank inspection found that Evaly only had Tk 65 crore in assets, a fraction of what it owes to its sellers and buyers.
In addition, the Rapid Action Battalion, which is quizzing Evaly's CEO Mohammad Rassel and his wife Shamima Nasrin, chairperson of the e-commerce platform, also informed the media that Evaly had only Tk 30 lakh in its bank accounts.
This is alarming because sales data of just two dates -- July 31 and August 7, 2021 -- shows that the e-commerce firm owes Tk 32 lakh in advance payments made by about 4,000 customers. This means in two days the company racked up an amount of debt equivalent to what it has in its banks.
This data too was given by Evaly's employees.
Highly-placed sources in the police, who are investigating Evaly, said they were looking money-laundering trails and whether Rasel siphoned off the company's money to personal coffers.
On the other hand, a presentation made to new recruits on June 15 showed the hundreds of crores of monthly sales by Evaly.
It showed that Evaly's gross merchandise value (GMV) in May this year was Tk 800 crore.
Gross merchandise volume is a term in e-commerce that shows the total sales value for merchandise sold through a marketplace over a specific timeframe. It is calculated by taking the sale price per item charged to the customer and multiplying this by the number of items sold.
Between January and April 2021, Evaly's gross merchandise value ranged between Tk 500 crore and Tk 600 crore.
This was a meteoric rise from September 2020, when the company's GMV stood at less than Tk 50 crore.
With monthly sales worth several hundreds of crores of taka but almost nothing in the banks arises the question: where has all this money gone?
Iftekharuzzaman, executive director of Transparency International, Bangladesh, told The Daily Star in an interview published last week: "Now, the Bangladesh Financial Intelligence Unit should look into the money laundering aspect of it, to trace the money of the customers who have paid Evaly for undelivered products. If the money is not in the bank, then where is it?"
Rab informed the media that the e-commerce firm used to take money from new customers to clear debt owed to old customers.
The dramatic rise in Evaly's gross merchandise value came during a time when it was being investigated by a whole host of government agencies for financial irregularities.
In late August, the BFIU informed the public that it would freeze Evaly's assets for investigation. Later in September, the National Board of Revenue and the Anti-Corruption Commission joined the fray.
In February this year, by the time the central bank jumped on the bandwagon, the beleaguered company's GMV had shot up from Tk 50 crore to Tk 500 crore.
Fahmida Khatun, executive director of Centre for Policy Dialogue (CPD), wrote in The Daily Star recently, "The commerce ministry and the Bangladesh Bank have critical roles in overseeing and monitoring such businesses. These malpractices have been going on for several months. Why these were not tracked and stopped by the responsible departments are questions that must be answered."
The Daily Star reached out Evaly for comments but did not get any response.
[Sukanta Halder contributed to this report]