Road to Freedom: This Day in Bangladesh Liberation War History
Malraux wants to join Bangladesh Liberation War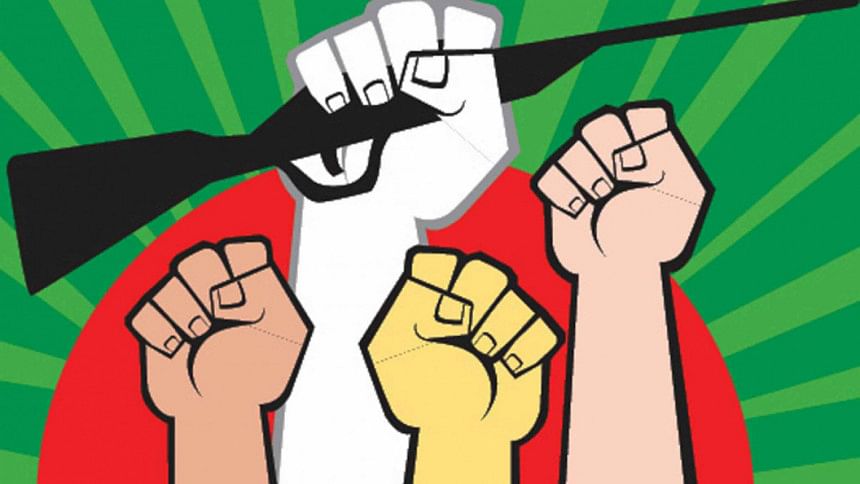 September 15, 1971
BANGALEE ENVOYS ASKED TO OPT FOR BANGLADESH
The Bangladesh government issued an order asking all East Bengali diplomats abroad to either opt for Bangladesh within a fortnight or face condemnation as traitors to the cause of Bangladesh.
MALRAUX WANTS TO TAKE OVER A MILITARY COMMAND
Andre Malraux, the famous French litterateur and politician, wanted to join the Bangladesh Liberation War and take over a military command. He expressed the desire in a letter to an Indian diplomat friend. He asked that Bengal be a country of resistance. He said, "Bengal is not necessarily a country of non-violent resistance. It can be and must be a country of resistance only... The only intellectuals who can speak seriously in the name of Bengal are those who will fight for Bengal." Referring to his military experience, Malraux said, "I am ready to take a military command in Bengal."
ON THE WAR FRONT
In the Rangpur-Dinajpur-Rajshahi sector, Mukti Bahini today raided Pakistani troops in Sitaldanga area. Heavy fighting took place, and four Pakistani soldiers were killed and two were injured.
On the same day, a group of guerrillas ambushed a mixed patrol of Pakistani troops and Razakars near Ghupdanga and killed eight of the enemies. In another operation, one Pakistan jeep was blown up in Khanpur area through mine explosion. Three Pakistani soldiers including one officer were killed.
Mukti Bahini engaged Pakistani troops in Mokrampur-Alinagar area and inflicted two casualties on the enemy. In Hatibandha area, Mukti Bahini fired on the Pakistan position killing 16 Pakistani soldiers. The guerrillas raided Pakistani troops guarding a railway bridge in the same area and killed three Pakistani soldiers.
In the Mymensingh-Sylhet sector, Mukti Bahini today raided Pakistani positions at Kamarail and killed two Pakistani troops. In Mahabubpur, Mukti Bahini ambushed Pakistani troops and killed one enemy soldier.
LABOUR PARTY TO PRESS FOR MUJIB'S RELEASE
The Labour Party of Britain would ask the government of that country to press for release of Bangabandhu Sheikh Mujibur Rahman, reported BBC. The party would also urge Foreign Secretary Alec Douglas Home to raise the Bangladesh situation, which the party thought posed a threat to peace in Asia, at the United Nations Security Council.
Shamsuddoza Sajen is a journalist and researcher. He can be contacted at [email protected]