Justice Obaidul Hassan takes oath as Bangladesh's 24th chief justice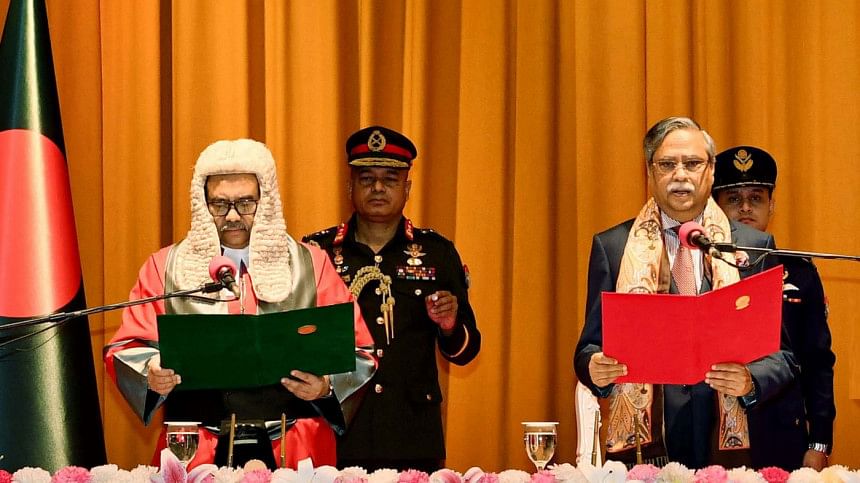 Justice Obaidul Hassan took oath as the 24th chief justice of Bangladesh today.
President Mohammed Shahabuddin administered the oath at Darbar Hall of Bangabhaban, the official residence of the president, at 11:00am, Supreme Court sources told The Daily Star.
Prime Minister Sheikh Hasina was not present at the new chief justice's oath taking ceremony as she is abroad.
Cabinet members, former chief justices, judges of both the Appellate and High Court Divisions of the SC, and family members of Chief Justice Obaidul Hassan attended the ceremony, the sources said.
Justice Obaidul Hassan, a senior judge of the Appellate Division, was appointed the 24th chief justice of the country on September 12.
President Shahabuddin made the appointment in line with Article 95(1) of the Constitution.
The law ministry issued a gazette notification on the appointment on September 12, saying the appointment will come into effect from the day he takes oath of office.