Uphold image of judiciary
Justice Wahhab tells SC judges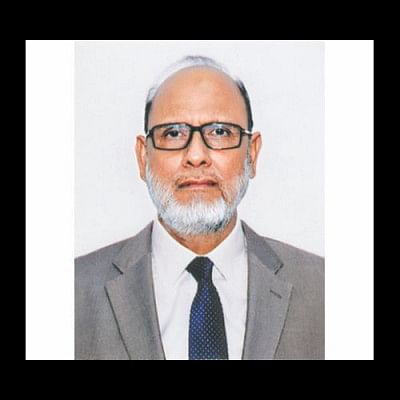 Justice Md Abdul Wahhab Miah, who took the charge as chief justice in the absence of Chief Justice Surendra Kumar Sinha, yesterday urged his fellow judges to work in a manner so that the image of the judiciary is not tarnished.
He also asked them to hold court proceedings timely and not to keep judgements pending after the completion of case hearings.
Justice Wahhab Miah made the calls at the full court meeting attended by all judges of both the Appellate and High Court divisions at the Supreme Court judges' lounge yesterday, meeting sources said.
The meeting was called hours after Justice Wahhab took the charge as Justice Sinha went on a one-month leave on health grounds.
The acting CJ also reversed a decision taken by Justice Sinha who had reconstituted several benches of the HC on Monday. 
Justice Wahhab said the benches would remain as they were before the vacation started late August. If needed, he will reconstitute the benches after talking to his fellow judges in the Appellate Division, he added.
The acting CJ urged all colleagues to cooperate with him while discharging his duties as acting chief justice.
Earlier in the day, Justice Wahhab along with four other judges of the Appellate Division heard some 20 cases for around an hour.
He along with other judges of both the divisions also joined a courtesy meeting with lawyers on the premises of the SC that reopened yesterday after the annual vacation.
The High Court Division did not hold any proceedings yesterday as its judges took part in the courtesy meeting with lawyers in the morning and a full court meeting in the afternoon.
Chief Justice Sinha went on a month's leave yesterday on health grounds. The law ministry on Monday night issued a gazette, appointing Justice Wahhab, the senior most judge of the Appellate Division, as the acting CJ.
Leave of the CJ was talk of the SC yesterday. The Supreme Court Bar Association held meeting twice while pro-BNP lawyers brought out processions in favour of Justice Sinha.
Democratic Lawyers' Association of Bangladesh expressed deep concern over CJ's "sudden leave".  Law Minister Anisul Huq and Attorney General Mahbubey Alam also talked to reporters over the issue.