Ex-CJ Sinha seeks political asylum in US
Graft case filed against him in Dhaka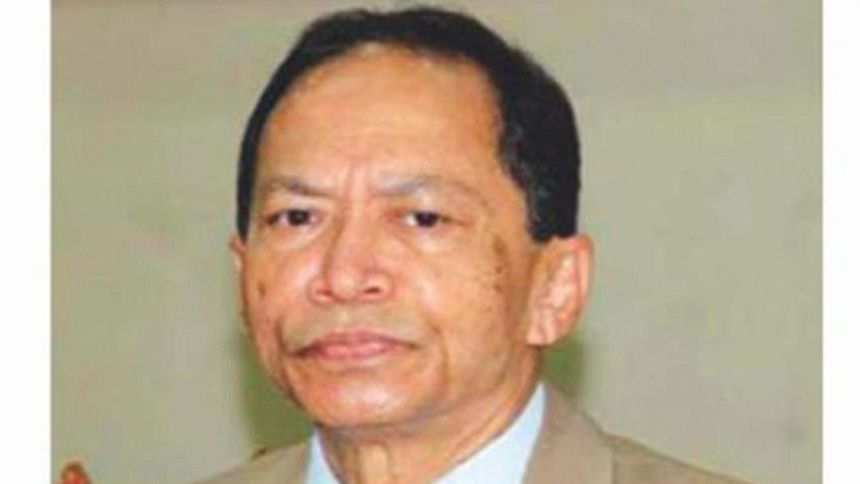 Former chief justice Surendra Kumar Sinha on Saturday said he had sought political asylum in the United States.
He also told the BBC Bangla Service on Sunday that there were risks to his life in Bangladesh.
"Militants have attempted to kill me on multiple occasions. My wife was attacked. My village home was set on fire," he told the BBC.
Justice Sinha, who is in the United States now, also said, "My heart is bleeding. Coming here as a chief justice and then seeking political asylum raises questions about our country, government and values… But who will ensure my safety?"
He held a press conference in Washington DC on Saturday.
On Thursday, barrister Nazmul Huda, chief of Bangladesh National Alliance and former communications minister, filed a case with Shahbagh Police Station accusing Sinha of corruption, Abul Hasan, officer-in-charge of the police station, told The Daily Star yesterday.
In another development, the Anti-Corruption Commission decided to look into an allegation of money laundering against Justice Sinha's younger brother Ananta Kumar Sinha.
Pranab Kumar Bhattacharya, ACC public relations officer, told The Daily Star yesterday that an officer would soon be asked to investigate into an allegation that Ananta had sent Tk 2.3 crore to New Jersey illegally.
An autobiography of Justice Sinha titled "A Broken Dream: Rule of Law, Human Rights and Democracy" came out on September 16.
Lalitmohan-Dhanabati Memorial Foundation holds the copyright of the book.
In his autobiography, Justice Sinha wrote about his early life, his appointment as chief justice of Bangladesh, the separation of power and the independence of judiciary, 16th amendment to the constitution and its aftermath, ethical values of judges of the highest court and politicians, and the circumstances behind his resignation.