8th grader holds senior officer's post at Standard Asiatic Oil Company
Ministry, BPC sit on audit objections to recruitment anomalies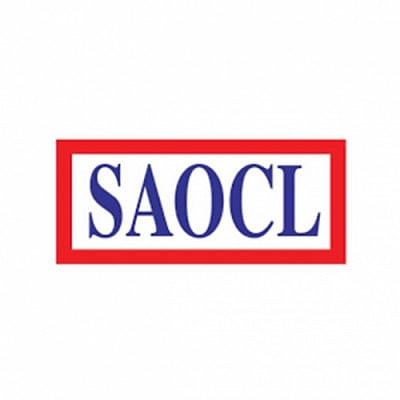 Shahidul Islam landed a job in Standard Asiatic Oil Company Limited (SAOCL), a partner company of state-run Bangladesh Petroleum Corporation (BPC), as a senior officer (maintenance) in 2015.
He got the highly technical, first-class government job without any written test or viva, with a class-VIII certificate. There was no circular for the position either.
An equivalent post in similar companies requires at least a BSC degree, BPC sources said.
Like him, 13 other people were recruited to fill in different vital posts between 2012 and 2019 without any circular and competitive examinations in violation of government recruitment policies.
Nearly one and a half years after the government's own auditors raised objections against these "illegal recruitments", the power and energy ministry or the BPC is yet to take any action, and all the 14 are serving in the positions.
Narayan Chandra Saha, chief accounts and finance officer at the Department of Internal Resources of power and energy ministry, submitted the audit report to the director general of the Directorate of Power and Energy Audit in December 2020.
Chattogram-based SAOCL is jointly owned by Asiatic Industries Ltd, a private company, and BPC, each having 50 percent of the shares. Its recruitments are done by a Management Advisory Committee with approval of the company Board. The BPC chairman is the Board chair.
In the case of the 14 recruits, however, the Management Advisory Committee headed by Asiatic Chairman Moinuddin Ahmed did not take the Board's approval, the audit report said.
All of them are known to be close to Moinuddin Ahmed and former company general manager Mohammad Shahed, it added.
The power and energy ministry did not respond to our calls and text messages on Thursday.
Current BPC chairman said they launched a fresh investigation into the matter, and would take actions accordingly once the investigation completed.
He did not give a timeline, but said he expected the probe to end soon.
THE AUDIT OBJECTIONS
These 14 people -- 13 of them first-class officers -- were hired simply based on their applications, according to the audit report.
According to SAOCL's own recruitment policy, no recruitments can be done without circulars and the Board's approval.
But the company did not follow these rules or the general rules of the BPC when hiring these 13 officers and one office assistant, the audit report said.
For example, at the time of recruitment, Senior Officer (Maintenance) Shahidul Islam was 50-year-old, when the age limit for any first-class job is 30. 
In response to the audit objections, the company had submitted a written reply, saying it was not possible to get the Board's approval and follow other recruitment rules as they needed to fill in these positions due to increased business activities.
The audit team termed this argument "irrelevant".
Apart from Shahidul Islam, the 13 others are Accounts Officer Fakhrul Islam Bhuiyan, Technical Officers Anwar Zahid and Mohammad Anisur Rahman, Assistant Manager (Engineering) Proloy Chakraborty, Junior Sales Officer Mohammad Shahadat Hossain, Deputy Managers Mohammad Mokarram Hossain and Mohammad Mahmudul Haque, Junior Officer (Operations) Mohammad Shamim Shahid, Officer (HR) Abdullah Al Mamun, Officer (Sales) Mohammad Mir Hossain, Manager (Production & Operations) Siddiqur Rahman, Junior Officer (Technical) Durjoy Dey and Office Assistant Ashraf Uddin.
SAOCL sources have told The Daily Star that Moinuddin Ahmed and Mohammad Shahed hired these people to "embezzle company funds" without raising any questions.
A separate BPC audit in 2019 found that Moinuddin and Shahed embezzled over Tk 134 crore by transferring the money to three companies they have shares in.
Although this money was earned from the sale of oil from 2011-19, it was not shown in the company's financial records, according to the BPC audit.
In December 2019, the then BPC chairman Shamsur Rahman wrote to the power and energy ministry recommending actions against the two officials, but the ministry is yet to take any step.
Md Mahmud Hossain, senior secretary of the power and energy ministry, did not respond to this correspondent's calls and text messages requesting his comment on Thursday.
Incumbent BPC Chairman ABM Azad told The Daily Star on April 6, "There is no such irregularity after I took office. These irregularities happened a few years ago and I heard that these appointments were made without the permission of the former [BPC] chairman and other members of the board."
Former general manager Mohammad Shahed died in 2020. Moinuddin Ahmed andtwo of the recruits Shahidul Islam and Durjoy Deydid not pick up the calls despite repeated attempts.
Mohammad Shamim Shahid, who got appointed as junior officer (operations), claimed he was recruited through a viva following a circular.
Technical Officer Anwar Zahid said, "Not only the 14 of us, 90 percent of the employees have been recruited without any circular or written test."
Accounts Officer Fakhrul Islam, a cousin of the then general manager Shahed, said he got the job through an oral test like others.
The rest of the 14 recruits could not be contacted for comments. 
ACC INVESTIGATION
In a separate investigation, the Anti-Corruption Commission (ACC) found evidence that Moinuddin and Shahed embezzled Tk 57 crore in January 2019.
The ACC report said Tk 43 crore was transferred illegally from an SAOCL account to Pyramid Exim and Asiatic Oil Company Ltd between 2015 and 2018 and Tk 14 crore to Goodwin Power between 2015 and 2016.
Shahed, despite being on government payroll, was a director at Goodwin Power and Pyramid Exim while Moinuddin has shares in Pyramid Exim and Asiatic Oil Company Ltd.
On Thursday, ACC Deputy Director Mahamudur Rahman said they already filed a case against Moinuddin Ahmed in January 2021 over money laundering, dropping Shahed from the case as he died.
A separate case will be filed against Moinuddin and several others over the alleged irregularities in recruitment, he said.