Childhood lost Child labour in transport sector rampant in port city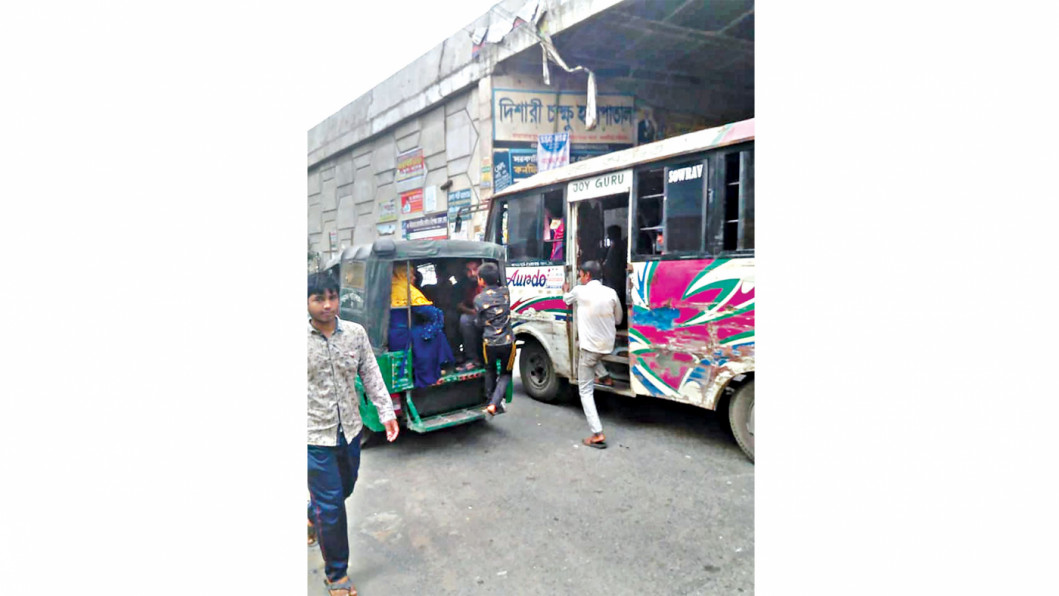 Fifteen-year-old Md Musa is one of the many child transport workers in Chattogram, employed as a helper of a human haulier on the Chawkbazar to Halishahar Baro Pool route.
Musa only got to study till the fifth grade. Poverty forced him to drop out of school and start working some two years ago. Back then, he used to make Tk 300 a day.
The little to no opportunities for skills development for these children include the risky driving lessons they get from the drivers. Musa is no exception.
"My ustad (driver) asks me to drive the vehicle to the garage after the last trip of the day. This is how I have been learning to handle the steering wheel," said an enthusiastic Musa.
His enthusiasm, however, does not rule out the fact that children working in the transport sector -- a common scenario in the port city -- can prove extremely detrimental to the well-being of these children as well as the safety of commuters in general.
A study conducted by Dr Manzur-ul-Amin Chowdhury, a researcher, social scientist and senate member of Chittagong University, recently revealed that over 15,000 children have been working in the public transport sector in Chattogram. Of them, 57 percent work as both helpers and drivers.
The study was conducted between December and February -- among 338 child transport workers in the city -- 90 percent of whom are compelled to take up the risky job due to poverty. Ninety-one percent face torture at work and 13 percent are victims of sexual assault.
"Child workers have to pay money to buy tokens so that they can drive vehicles without any intervention. Transport leaders supply them with tokens. They also manage law enforcers," said Amin.
He mentioned that a total of 71.90 percent drivers in the city do not have a driving license.
"In 2013, we found the number to be 18 percent and it was 39 percent in 2018," he added.
According to Amin, if the administration can ensure that no one drives without a licence or with fake licenses and rehabilitate these child workers with proper education and security, child labour in the sector can be reduced.
Contacted, Abdul Warish, deputy commissioner (traffic) of Chattogram Metropolitan Police, said child drivers could be seen on the roads some five years ago, but now children are never found behind the wheel.
"We see child workers in the sector as helpers and try to contact their guardians so that they could be rehabilitated. However, most of them did not agree to it," he said.
"We also contact vehicle owners and ask them not to engage children in their works. Our efforts are ongoing to discourage child labour in the transport sector," he added.