12 foreign airlines want to serve Dhaka airport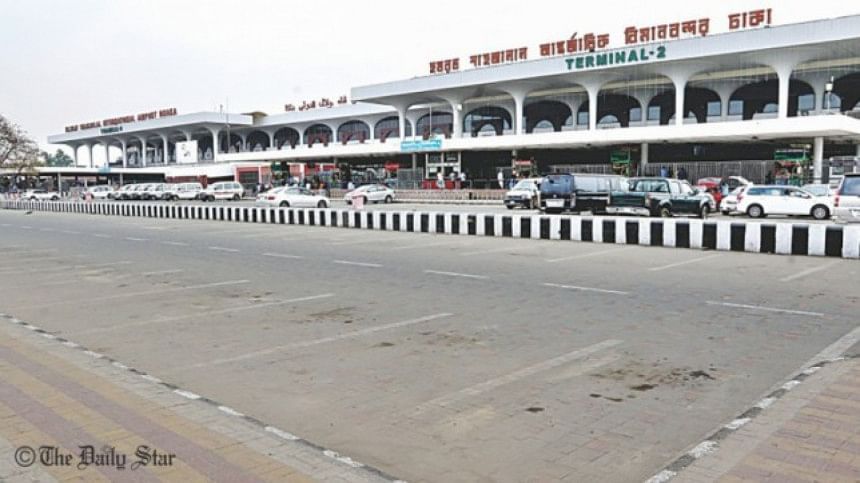 At least 12 foreign airlines are seeking permission to operate flights to and from Dhaka airport which will see the full opening of a third terminal next year.
Ethiopian Airlines, Sri Lanka's FitsAir, Royal Jordanian Airlines, British Airways, Korean Air, the UAE's Wizz Air, Garuda Indonesia, Iraqi Airways, Air France, Pakistan International Airlines, Uzbekistan Airways, and Riyadh Air have already written to the Civil Aviation Authority of Bangladesh (CAAB), officials said.
Aviation expert Kazi Wahidul Alam says air tickets tend to go cheaper when there are more airlines and more competition and become pricier when there are more passengers than seats.
If these airlines get permission to operate flights from Dhaka, the travellers will have more airlines to choose from and the ticket prices will be competitive, said the former director of Biman Bangladesh Airlines, welcoming the development.
Four Bangladeshi airlines and 28 foreign ones operate flights to and from Dhaka.
Prime Minister Sheikh Hasina is scheduled to soft-launch the third terminal on October 7, CAAB Chairman Air Vice Marshal M Mafidur Rahman said.
The civil aviation ministry recently has initiated the signing of bilateral agreements with Mauritius, South Africa, the Czech Republic, Spain, Latvia, Cyprus, Guyana, Ethiopia, Rwanda, Kenya, Brunei, Seychelles, Lebanon, Turkmenistan, Algeria, and Switzerland.
The ministry has also upgraded agreements with Canada, Qatar, Libya, Azerbaijan, Germany, Malaysia, Iraq, Australia, Luxembourg, Uzbekistan, Morocco, China, Indonesia, and Cambodia.
The CAAB chairman said the foreign airlines seeking to operate flights from Dhaka will be given permission in phases once the third terminal is fully opened.
The annual passenger handling capacity of the airport will reach two crore when the terminal is done.
HSIA can currently handle 80 lakh passengers a year. But the number of passengers is expected to reach 1.4 crore by 2025 and over 2.4 crore by 2035, according to experts.
On a typical day, around 30,000 passengers use the airport and around 130 flights are operated.
More than one crore Bangladeshis live in 172 countries around the world. And many of them often visit their home here.
Foreign airlines currently enjoy three quarters of the market while the rest is divided between the Biman and US-Bangla Airlines, the only two international airlines from the country.
But Biman and US-Bangla do not have enough planes to have a greater share of the market.
The new three-storey terminal at the Hazrat Shahjalal International Airport is designed by renowned architect Rohani Baharin.
Mitsubishi and Fujita of Japan and Samsung of Korea are building the 2.30 lakh square metre facility. There will also be a 5.42 lakh square metre apron for 37 planes.