World is looking to Bangladesh for next election, Blinken tells Momen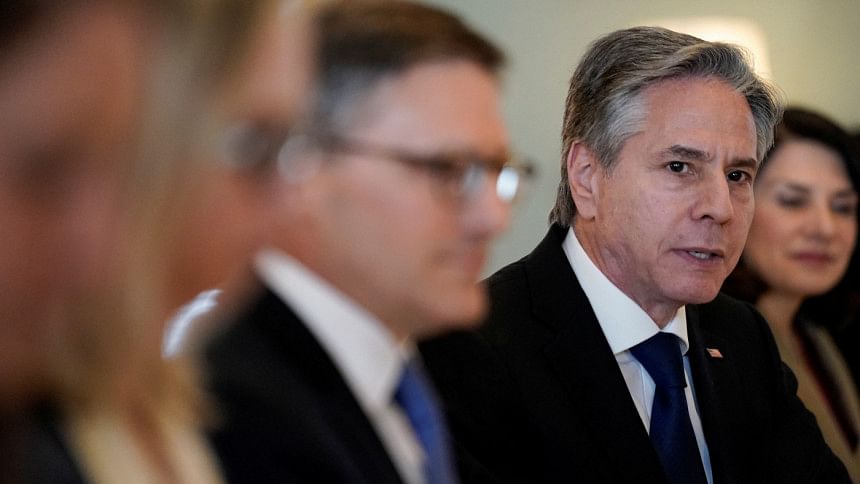 The United States has reiterated its desire to see a free and fair election in Bangladesh, noting that the world is looking to Bangladesh for the next election.
"Of course, we are looking…the world is looking to Bangladesh for its next elections to make sure that they set up strong example of free and fair election for the region and world," said US Secretary of State Antony J Blinken during his meeting with Foreign Minister Dr AK Abdul Momen in Washington on Monday afternoon (US time).
Appreciating Bangladesh's engagement with the USA, Blinken said they are committed to work together to find ways to further "strengthen and deepen" the robust relationship.
He said the US deeply appreciates Bangladesh's remarkable generosity in hosting over 1.1 million Rohingyas in Bangladesh.
While briefing the media after the meeting, Minister Momen said Bangladesh, like the US, also wants a free, fair and model election.