India declines to comment on Momen 'seeking help with Rab sanctions'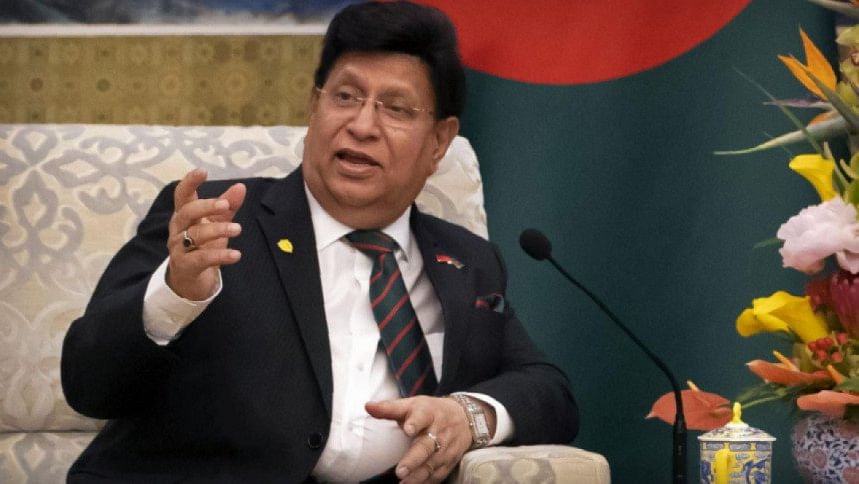 India today declined to make a comment on whether Bangladesh requested to intervene on its behalf over US sanctions on Rab.
At his weekly media briefing in New Delhi today (April 28, 2022), Indian Ministry of External Affairs spokesman Arindam Bagchi declined to answer a journalist's query on Bangladesh Foreign Minister Abdul Momen's remark that Dhaka has sought Delhi's assistance to help resolve the issue of US sanctions on Rab, reports our New Delhi correspondent.
"Look, our Foreign Minister (S Jaishankar) is currently in Dhaka and he will have a meeting very soon. So, I am not going to say anything at this point on what the discussions have been or have receive it in advance….Let the visit happen and then we will see if we are in a position to share with you any further details on this," he said while addressing reporters.
Bagchi said India has seen media reports on what the Bangladesh foreign minister said.
"If we have received it (a request from Bangladesh on the Rab sanctions issue) and if we have happened to share with another country, we may not be in a position or would like to share it publicly. So, I will leave it at that," the MEA spokesman added.