German ambassador says not happy being quoted by 3rd party after meeting BNP leaders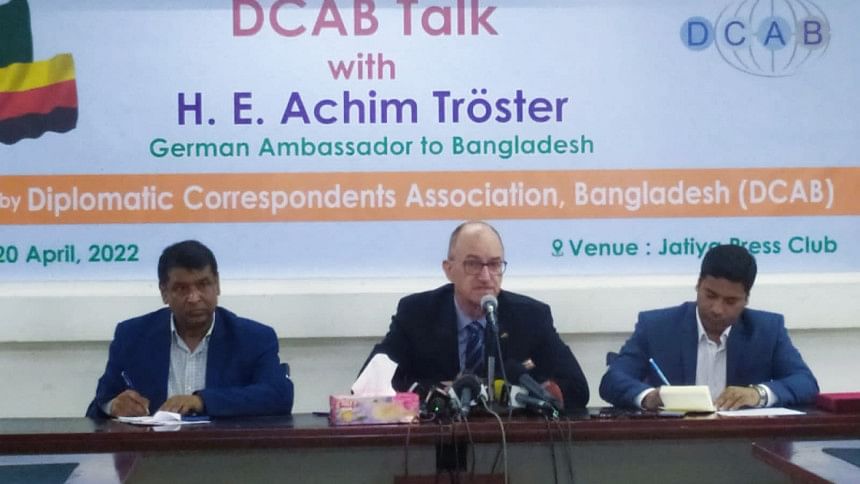 Germany wishes for participatory polls of Bangladesh as democracy and human rights are key to the country's foreign policy.
German Ambassador to Bangladesh Achim Troester said this at Diplomatic Correspondents Association Bangladesh (DCAB) Talk held at the National Press Club today.
"Germany is in favor of peaceful elections and every political player taking part in it, but refraining from violence," Troester said.
On March 17 this year, he made a courtesy call at the invitation of the opposition party at BNP Chairperson's Gulshan office.
BNP Secretary General Fakhrul Islam Alamgir and BNP Standing Committee Member Amir Khasru Mahmud were present there.
After the meeting, Amir Khasru briefed reporters about the outcome of the meeting.
He told reporters that the German Ambassador expressed concerns about human rights and democracy in Bangladesh.
The German Ambassador, however, said today that he was not happy about the talks of what he discussed at that meeting.
"I am directly speaking to you. You can quote me. But why should I be quoted by third party," he told reporters.
The German Ambassador said that at the meeting he had talked about why BNP did not take part in elections.
"It was a very fruitful and intense discussion," he said.