Narail teacher's humiliation: 4 accused placed on remand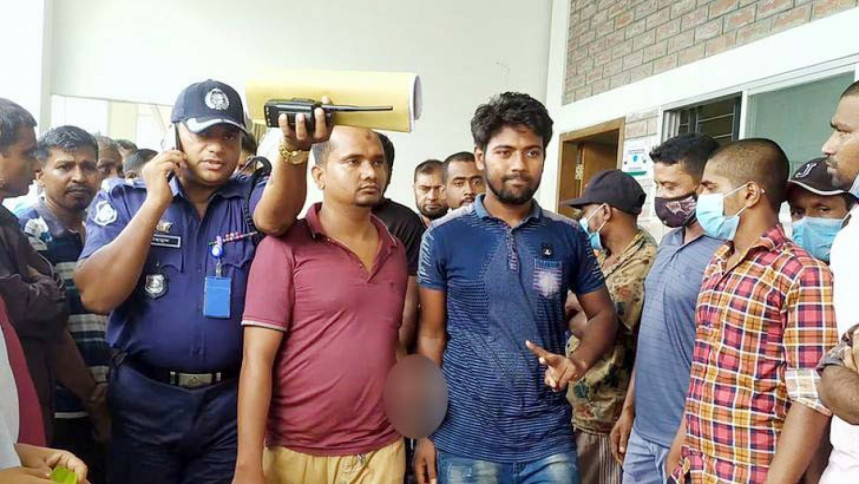 A local court today (July 3, 2022) granted three-day remand each for four accused in a case filed over humiliating the principal of Mirzapur United Degree College in Narail.
Judge Amatul Morsheda of the Senior Judicial Magistrate's Court in Narail passed the order, our Bagerhat correspondent reports.
Mahmudur Rahman, the investigating officer of the case, said that police sought remand of the accused for five days.
Earlier around 10am, the arrested accused Rahmatullah Biswas Roni, Shawon Khan, Monirul Islam and Syed Rimon were produced before the court.
Police filed a case against 170-180 unidentified people on Monday (June 27, 2022) afternoon.
Police arrested Rahmatullah (22), one of the main accused in the case, from Boyra area of Khulna on June 29 night. The three others were arrested earlier on June 27.