War crimes: Arrest warrants issued for 2 men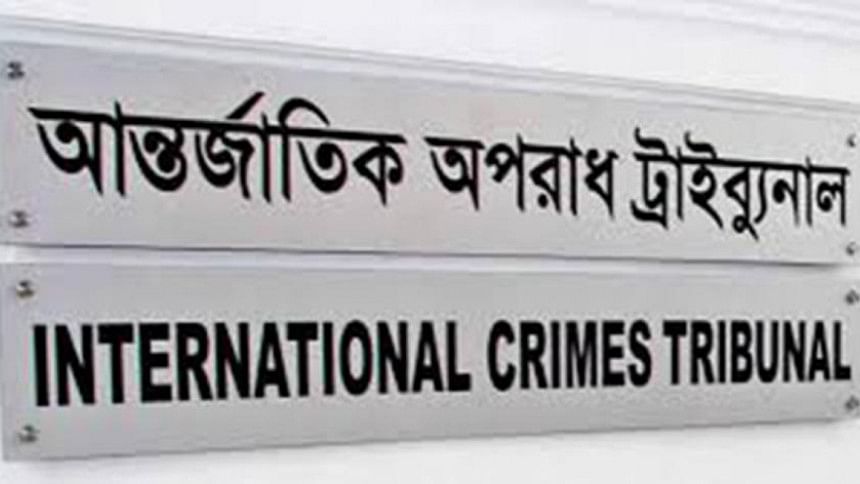 A war crimes tribunal today issued arrest warrants against two men, including a former leader of Habiganj chapter Awami League, over crimes committed during the Liberation War in 1971.
A three-member tribunal, led by Justice Anwarul Haque, of International Crimes Tribunal-1 issued the arrest warrants after taking cognisance of seven charges against the duo.
On May 3, ICT-1 prosecutor Rana Dasgupta pressed charges against Liakat Ali, 61, former president of Lakhai upazila unit AL of Habiganj, and Aminul Islam alias Rajab Ali, 62, from Astogram upazila in Kishoreganj.
On December 27 last year, the tribunal's investigation agency completed the probe against the duo and said to have found their involvement in seven incidents of crime in 1971.

Also read:  Ex-AL leader of Habiganj charged with war crimes

According to the agency, a college student in 1971, Liakat, son of Khelu Mia of Lakhai, was involved with Muslim League along with his maternal uncle.
The seven criminal incidents they were "found to have been involved in" are looting and killing of 43 Hindu men in Krishnapur in Lakhai, killing of nine Hindu men in Chandipur in Lakhai, killing of 26 Hindu men in Gadainagar in Lakhai, killing of eight Hindu men in Sadanagar village in Lakhai, killing of one Rangu Mia in Nasirnagar, killing of five men in Sabiyanagar in Astogram, and killing of 10 other men in the same village.

2 NARAIL MEN SENT TO JAIL

The tribunal on the same day sent two Narail men who were arrested in a war crimes case. It also fixed July 21 for next order.
The accused are Abdul Wahab 70, and Omar Ali Sheikh, 60, both from Narail Sadar. They were arrested in two separate cases filed under the Special Powers Act-1974.
An investigation against the duo started on March 21 this year, and the investigation officer said he had found their involvement in two incidents of killings committed in 1971.