Memories of the brutal attack on Prof Humayun Azad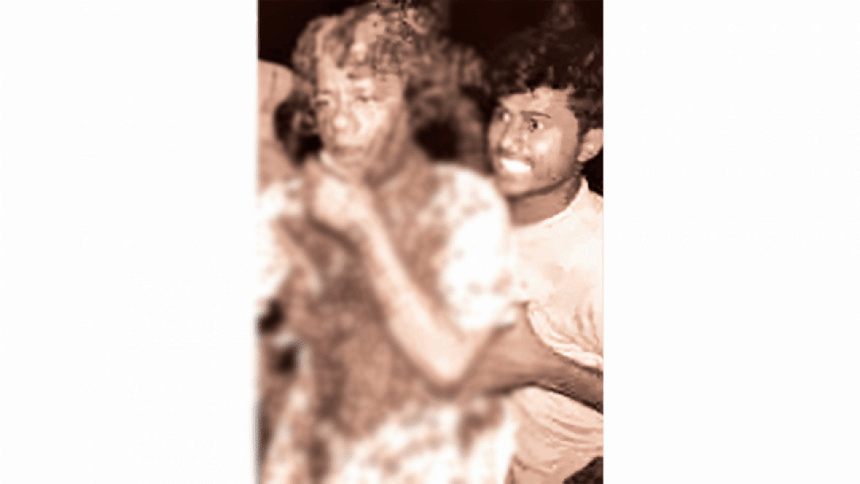 It all started with a loud sound.
To locate the source, I started walking from TSC of Dhaka University towards Bangla Academy. When I reached the Atomic Energy Commission, I saw a small crowd.
Upon getting closer, I found a man lying face-down in a pool of blood. I turned his face toward me and recognised him instantly.
"It's our Humayun Azad sir. He is a professor at Dhaka University," I shouted.
"We have to take him to the hospital immediately," I urged the crowd.
This was how I became a part of that bloody evening, when the illustrious writer and academic was attacked on his way home from the book fair. Eighteen years have passed, but the horrific events of that day still seem so vivid.
I was then a second-year student at DU and had just begun my journalism career. As I was a member of Dhaka University Film Society, I used to go to TSC regularly after finishing my classes, and would stay there until 10:00pm.
February 27, 2004 was no exception.
It was around 9:30pm.
I was enjoying a rehearsal of a music festival with my friends outside TSC that winter evening. The Amar Ekushey Boi Mela was going on with people coming out in numbers.
Our attention was suddenly diverted by what seemed like the sound of an explosion. It was something that will remain in my mind for the rest of my life.
When I saw Prof Azad, it was a horrific scene.
He was stabbed so brutally that his face was split open. I tried to hold the skin together. My only thought then was to take him to the hospital as soon as possible. As it was night, there were no vehicles available.
A white, private car was coming from the direction of TSC. I went to the passenger in the front and requested him to take Prof Azad to the hospital, but the driver turned the car around and left. I saw a police truck near TSC and rushed to it. After some persuasion, they agreed to take him to Dhaka Medical College Hospital.
When I was putting him in the truck with the help of an officer, photojournalist Pavel Bhai appeared and started taking photos.
I was feeling very helpless but was relieved to see Bitu Bhai, one of our seniors in the university. He came as soon as I called him. We boarded the truck with Azad Sir, and I held him close to me.
"Where are you taking me?" he asked.
"To the hospital. You will be fine soon," I replied.
"Why are you taking me on a police truck?"
"Sir, we are your students. We'll get down soon."
Dhaka Medical College Hospital seemed too far away. When the vehicle finally stopped, Bitu bhai and I took sir to the emergency department.
In the emergency department of DMCH, a slip worth Tk 5 had to be taken for every patient. I quickly took a slip and doctors advised me to take Prof Azad to Ward 32 for an emergency operation. The doctors there again asked for the slip.
I tried to get the slip out from my pocket but it was soaked in blood, as was my t-shirt.
The doctor asked me to bring another slip. By the time I returned, sir's treatment had started.
The doctors were trying to stop the bleeding and asked me to bring some medicine. Bitu Bhai and I brought those. The doctors said they needed more medicine, but we had run out of money. We requested a police officer to make the arrangements for the medicine and he was kind enough to do so.
By then, many -- including the then vice-chancellor of Dhaka University [Prof SMA] Faiz Sir -- had come to DMCH.
Later, we heard that we were able to take sir to hospital within 10-12 minutes of the attack. Doctors said if it was a little later, he could have bled out. We felt thankful that we were able to save our sir. But he died in Germany six months later.
I was a resident of Zahrul Haque Hall which was a little distance away from DMCH. So, I went to Fazlul Haque Hall with Bitu Bhai. I took a bath and changed my clothes. As I started heading toward my hall, I found a procession had already started on the campus protesting the attack. I joined it immediately. Later, I went to my hall.
The next day, I heard that Prof Azad was taken to Combined Military Hospital at night. Intense agitation started on campus demanding justice for Humayun Azad. Posters and a photo of me holding sir were pasted on the walls.
I felt like the police were following me. Some of my friends said I should go home and take some rest. I did so. But I realised later that the police were actually following me.
Around two months after the incident, Prof Azad returned to campus after being treated in Bangkok. I thought I would tell sir and his family what had happened that night. One day, I went to his house on Fuller Road but he was not home.
That conversation never happened.
[This is the abridged version of the write-up]
Shariful Hasan is a freelance journalist writing for The Daily Star.