Haji Salim challenges HC's 10-year jail sentence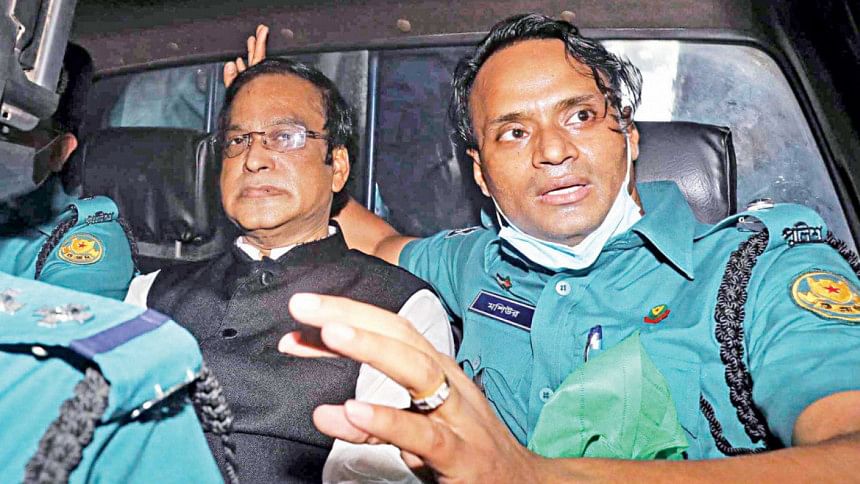 Awami League lawmaker Haji Mohammad Salim has submitted an appeal to the Appellate Division of the Supreme Court, challenging the High Court verdict that upheld his conviction and 10 years' jail sentence in a corruption case.
Salim submitted around 1,200-page appeal to the office concerned of the Appellate Division through his lawyer Sayeed Ahmed Raza on Monday (May 23, 2022), in which he also sought bail in the case.
The appeal will be registered and filed with the apex court on completion of the relevant procedures by today, and will be placed before its chamber judge on Sunday (May 29) for hearing, lawyer Sayeed Ahmed Raza told The Daily Star this morning.
Citing the appeal, he said there is no documents or evidence in support of the charge brought against Haji Salim of accumulating assets beyond known source of income.
Besides, Haji Salim had been on bail earlier and he "never misused his bail", the lawyer said, adding that Haji Salim is now seriously ill and he might be granted bail now on health ground.
Haji Salim was taken to Bangabandhu Sheikh Mujib Medical University on Monday (May 23, 2022) for treatment, a day after he was sent to jail in the corruption case.
Salim, who was sentenced for 10 years in the corruption case filed in 2008, surrendered before a Dhaka court on May 22 and sought bail.
Rejecting his bail petition, the court sent him to Dhaka Central Jail in Keraniganj.
On February 10 this year, the High Court released the full text of a verdict directing Salim to surrender to the trial court in 30 days in connection with the case.
The HC on March 9 last year upheld a lower court's verdict where Salim was sentenced to 10 years in prison in a corruption case filed by the Anti-Corruption Commission during the military-backed caretaker government in 2007.