SC denies Haji Salim's bail in corruption case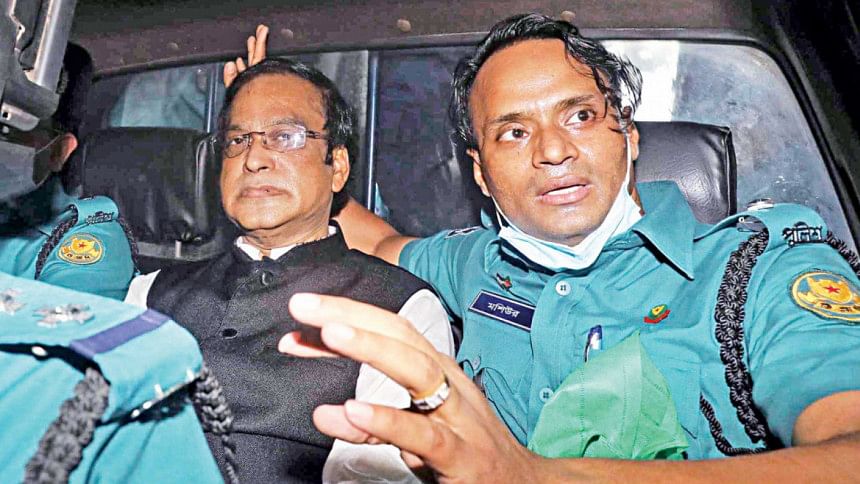 The Appellate Division of the Supreme Court today (August 1, 2022) refused to grant bail to Awami League lawmaker Haji Mohammad Salim in a corruption case in which the High Court has upheld his conviction and 10 years of jail sentence.
The apex court, however, kept the bail petition with the record for a further hearing.
It also set October 23 for hearing on a leave-to-appeal petition filed by Salim challenging the High Court verdict.
A three-member bench of the Appellate Division headed by Chief Justice Hasan Foez Siddique passed the order after hearing the leave-to-appeal petition.
Haji Salim's lawyer Sayeed Ahmed Raza told The Daily Star that the apex court kept his client's bail petition as it will hear the plea in detail.
Meanwhile, Anti-Corruption Commission's (ACC) lawyer Khurshid Alam Khan told The Daily Star that Haji Salim did not get bail from the SC and therefore, he cannot be released from jail.
He is now in prison cell of Bangabandhu Sheikh Mujib Medical University (BSMMU) for treatment, the ACC lawyer said.
Haji Salim submitted a nearly-1,200 page leave-to-appeal petition to the Appellate Division through his lawyer Sayeed Ahmed Raza on May 23 challenging the HC verdict that upheld his conviction and 10 years' jail sentence in the corruption case.