Central Hospital serves legal notice on Sangjukta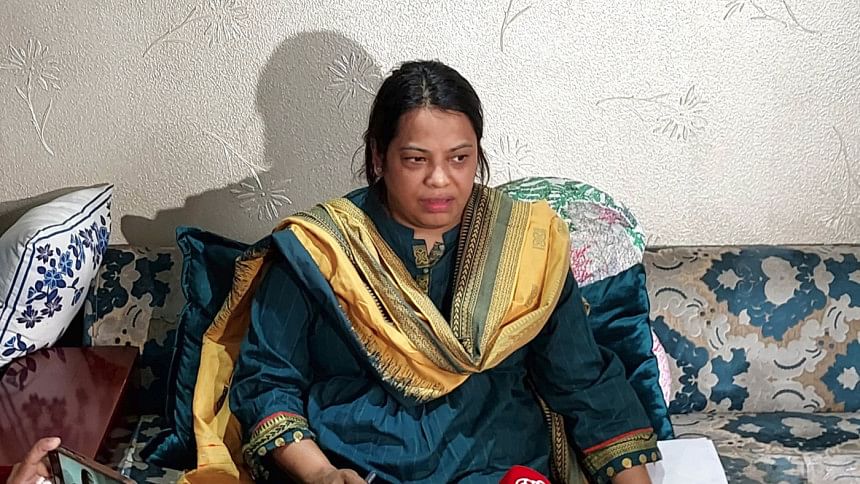 The Central Hospital authorities yesterday sent a legal notice to gynaecologist Sangjukta Saha, seeking withdrawal of her statement blaming the hospital for the deaths of Mahbuba Rahman Akhi and her newborn.
Mohammad Mazharul Islam Sohel, a Supreme Court lawyer, confirmed the development on behalf of Central Hospital to The Daily Star today.
"She has falsely blamed the hospital while talking to media on Tuesday. We have asked her to withdraw her statement in seven days. Otherwise, we will lodge a case against her under the Digital Security Act (DSA)," he said.
In a press conference at her residence on Tuesday, Sangjukta also claimed she was not aware of the admission of Akhi on June 10 and was not present at the hospital.
The hospital authorities, however, claimed yesterday that Akhi was admitted to the hospital under Sangjukta.
"We have all the related documents. We will give details on completion of an investigation," Mamunur Rashid Russell, hospital manager, told reporters.
After communicating with Sangjukta's "personal secretary and driver Md Zamir", Akhi along with her husband Yakub Ali Sumon reached the hospital around 12:30am on June 10, the manager said, adding that Akhi was then admitted under Sangjukta.
Yakub also confirmed this while talking to The Daily Star yesterday.
Akhi died on June 18, eight days after the death of her newborn baby.
On June 14, her husband Yakub filed a case with Dhanmondi Police Station, accusing the doctors concerned and the hospital of botched C-section and fraud.