Death of DU student: Doctors refrain from private practice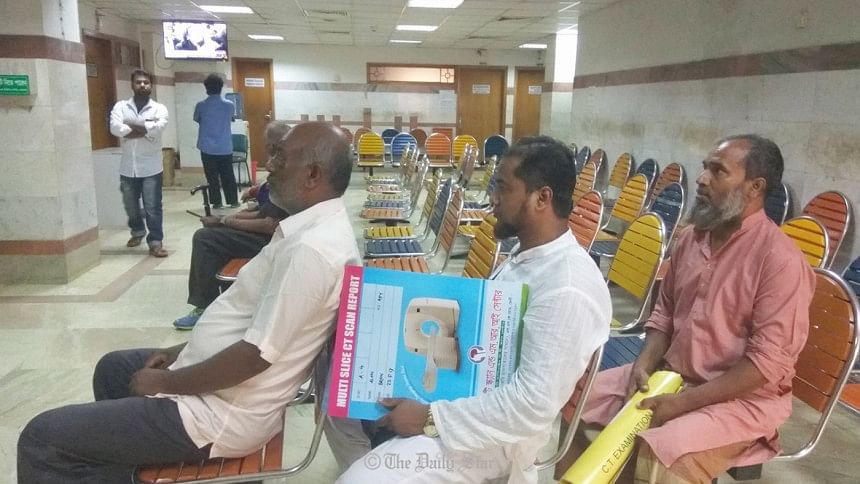 Patients have been suffering immensely as doctors started abstention from private practices, protesting vandalism and false case against the physicians at Central Hospital in Dhaka.

Patients were seen waiting at doctors' chambers in the morning, our staff photojournalist reports.

SM Towhidur Rahman, deputy manager of Ibn Sina Diagnostic and Imaging Centre, told The Daily Star: "We saw patients waiting in front of the doctors' chamber for hours since this morning".
However he added that the doctors will observe their work abstention till 8:00pm today.

Soon after Dhaka University student Afia Jahan Chaity died in the capital's Central Hospital on Thursday, around a couple of hundred of her fellow students vandalised several rooms and equipment of the hospital and kept terrorising the entire facility until police reached there.

DU authorities filed a case with Dhanmondi Police Station on charges of "negligence in treatment" accusing nine doctors and officials of the hospital. A doctor, arrested that night got bail later, while others were bailed yesterday.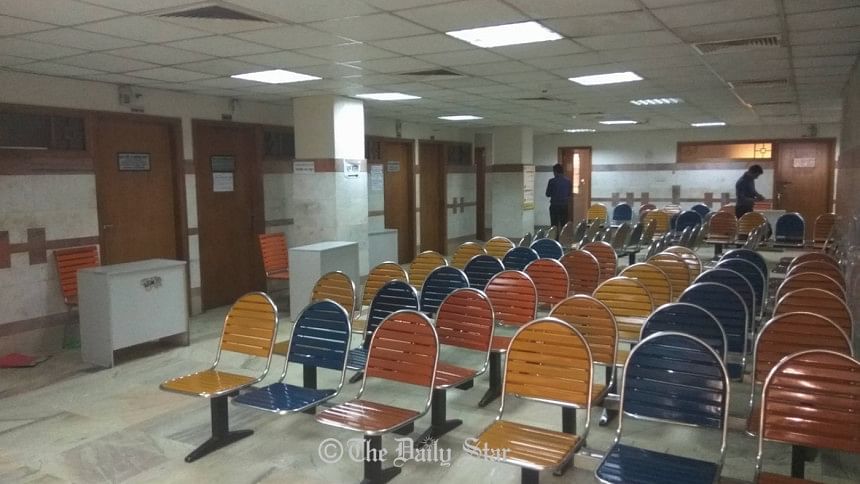 READ: Seven doctors, one official granted bail

To protest all these, Bangladesh Medical Association (BMA) has decided to abstain from private practices across the country today. It also decided to wear black badges from 8:00am to 2:30pm till Thursday and hold human chain Thursday noon.

Chaity, 20, was admitted at the private hospital on May 17 after doctors there diagnosed her with "acute myeloblastic leukaemia", a type of blood cancer, reads her medical files.

Just before she died the following day, doctors confirmed that she actually had dengue fever, claimed students.

The death triggered a protest and demands for punishing the doctors. Around 200-300 students vandalised several rooms and other things on the hospital's first floor.