Kushtia man, stressed over invested money, sets himself on fire at Dhaka's Press Club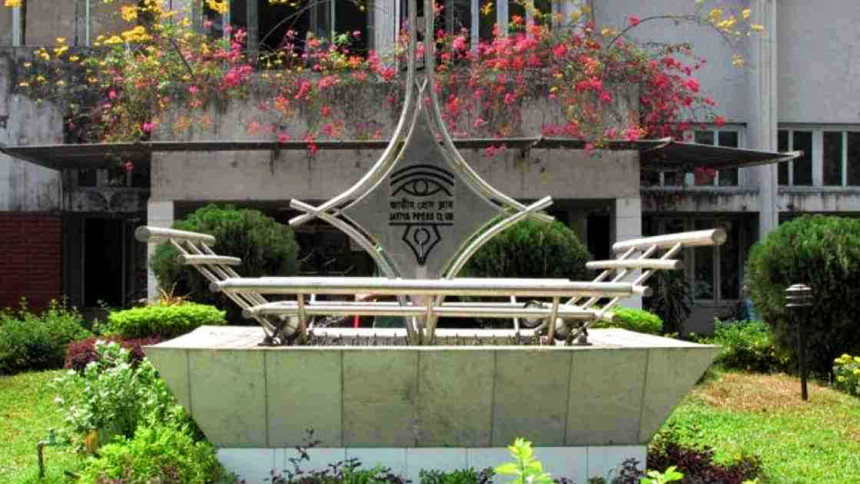 A 52-year-old man set himself on fire at National Press Club premises in Dhaka this afternoon (July 4, 2022).
The man, Gazi Anis –  hailing from Kumarkhali upazila of Kushtia – was brought to Sheikh Hasina National Institute of Burn and Plastic Surgery with 90 percent burns, said a physician at the institute while talking to The Daily Star around 6:45pm.
Later, Anis was taken to operation theater, said the doctor.
Mohammad Ali, who took Anis to the hospital, told The Daily Star that the man set himself on fire as he could not recover his money from a company.
Gazi Nazrul Islam, Anis' elder brother, told The Daily Star, "My brother invested Tk 1.26 crore in a company. He was supposed to withdraw the money and return to Kushtia tomorrow as he had a dispute with the company. But this afternoon, he did this."
He added that Anis, father of three, came to Dhaka from Kushtia on June 26. He was stressed and depressed over his financial situation. "I last spoke to him over phone around 12pm today," he said.
Anis previously worked at a telecom company. He invested money in a business in Dhaka and was also involved in the contract business in Kushtia.
Talking to reporters, Maudut Hawlader, officer-in-charge (OC) of Shahbagh Police Station, said the man attempted to commit suicide by setting himself on fire inside the press club. His face and hands were burned.