2 submarines to be inducted into Navy this year: PM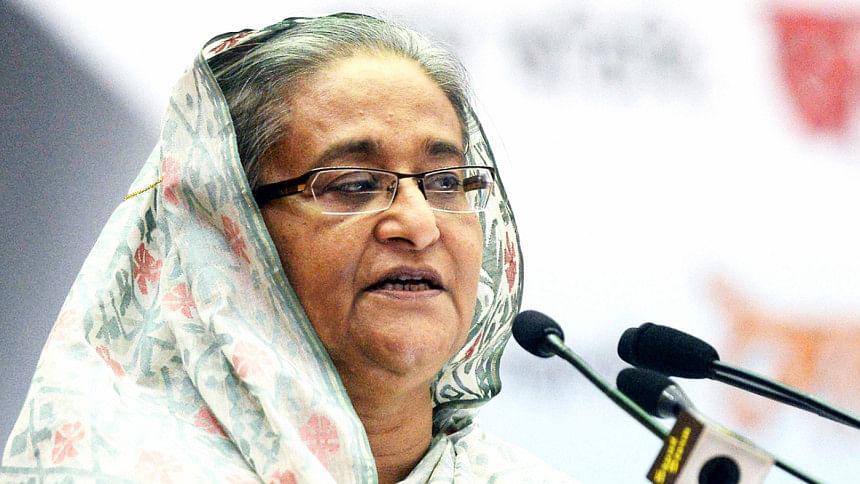 Prime Minister Sheikh Hasina on Saturday said that two submarines will be inducted into Bangladesh Navy this year for the first time, aiming to transform it in to a three-dimensional force.
She said this while addressing the commissioning ceremony of three new warships at the Naval Berth of Bangladesh Naval Academy in Chittagong.
The prime minister said the government has undertaken programmes to construct warships in the country with own technology in Chittagong Dry-dock.
"Our government wants to develop Bangladesh Navy as more powerful force and will provide it with all necessary supports to this end," she said.
Mentioning huge sea area as the workplace of the Navy, she said, the countrymen will ever remember with deep respect the members of the naval force who are working hard and performing their duties with integrity,
Hasina stressed the need for utilising huge sea resources like fish, mineral oil, natural gas and other valuable resources which are very important in our national economy and socio-economic development of the country.