RSF condemns cases against Star editor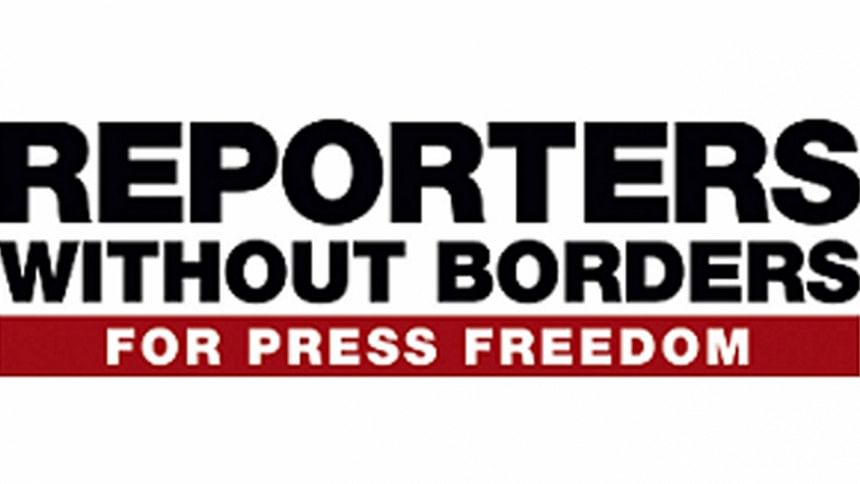 Reporters Without Borders (RSF) has called on Prime Minister Sheikh Hasina to stop what it said "hounding" The Daily Star Editor Mahfuz Anam over his comment that, like many other newspapers and TV stations, he published information in 2007 that seemed to implicate Hasina in corruption, which could not be verified independently.
The information was provided to the newspaper and to Bangladesh's other media outlets by the Task Force Interrogation Cell (TFIC) during the last caretaker government regime.
In a February 22 address, Hasina called on Anam to resign, blamed his editorial error for her imprisonment at the time, insinuated that his newspaper had colluded with the military and accused him of trying to sabotage the constitution during the 2007-2008 military-backed rule, said a RSF statement issued on yesterday.
No fewer than 79 lawsuits have been filed against Anam since February 9 in 53 districts. Seventeen seek to bring sedition charges, and 62 accuse him of defamation. Total Tk 132,811.55 crore in damages are being demanded by the plaintiffs, who do not include Hasina herself.
"The law is being flouted on the pretext of seeking justice in what is just a matter of journalistic ethics. Mahfuz Anam can in no way be accused of sedition because he did not violate the constitution. And he cannot be prosecuted 72 times for the same mistake," said Benjamin Ismaïl, the head of RSF's Asia-Pacific desk.
"It is time the Awami League understood that political opposition is necessary in a democracy and that suppressing critical media is a direct violation of fundamental freedoms and human rights."
Anam owned up to his error during a political discussion programme on the ATN News TV station on February 3, acknowledging that he should not have run stories based solely on information provided by TFIC.
In the television talk show, Anam conceded that he had not been able to verify the authenticity of the confessions he was reporting.
The English-language Daily Star and its sister newspaper Prothom Alo provide critical coverage of all the various branches of government in Bangladesh, said the RSF statement.
The country's biggest companies, including mobile phone operations such Grameenphone, have been forbidden to advertise in either of these two independent newspapers for the past six months, said the RSF statement.
No Bangladeshi media outlets have reported the existence of this illegal and discriminatory order, which is designed to throttle the two newspapers economically, added the RSF statement.
Bangladesh is ranked 146th out of 180 countries in RSF's 2015 World Press Freedom Index.