Happy birthday Hasan Azizul Huq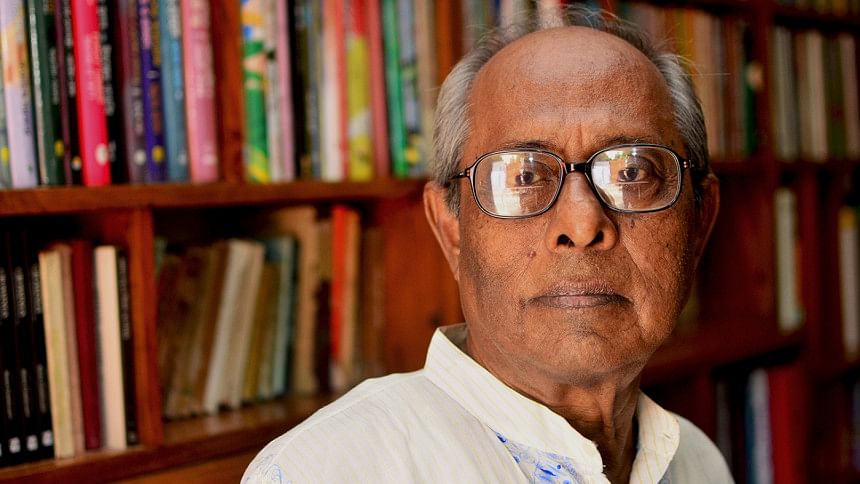 Eminent short story writer of Bangla literature Hasan Azizul Huq turned 77 today.
Born in 1939 in Bardhaman, West Bengal, Huq is one of the greatest literary figures in Bangladesh.
His short stories portray the political, cultural and social lives of the people. Characters in his novels resemble a sound understanding of human lives and feelings.
Huq is well known for his experimentation with language and the introduction of modern expressions in his writings. His writings are unquestionably unique and thought provoking. His use of words and thought-process has earned him critical acclaim.
Modern way of life is gradually taking away peoples' attention from insightful thinking, he said while talking to The Daily Star Online over a phone call this afternoon.
People seem to have lost interest in things which require deep understanding and realisation and it is most probably due to cheap and material lifestyle, Huq said.   
He has written short stories and essays that changed the way we see the world. Atmoja O Ekti Karabi Gaach, Jibon Ghoshe Agun, Agunpakhi, and Naamhin Gotrahin are some of his greatest books.
Notably, Agunpakhi, written in a dialect where differences mainly show up in pronunciation and spelling in Bangla, received the Best Book of the Year award from Prothom Alo and this spring the Ananda Puroshkar from Kolkata
Huq has won numerous literary awards, including the Bangla Academy Award, Ananda Puroshkar and Ekushey Padak.
His stories have been translated into English, Hindi, Urdu, Russian and Czech.
Commenting on contemporary writings Huq said except a few writers who have rally demonstrated their creativity in the form of creative prose, he had not found such bright writers.
There are also several promising researchers in this field, he added.
In this year's Ekushey Book Fair he is planning to bring out at least four books. Among those, two collections have been planned on his writing previously printed on different news papers.