Ramadan in summer
People have fasted as a spiritual practice since ancient times. Research shows that short fasts, lasting anywhere from 20 to 36 hours can in fact reduce some risks for heart disease and diabetes and maybe even cancer. Most Muslims do not fast because of medical benefits but because it has been ordained to them in the Quran. The caloric intake of Muslims during Ramadan is at or slightly below the national requirement guidelines.
The body enters into a fasting state eight hours or so after the last meal, when the gut finishes absorbing nutrients from the food. In the normal state, body glucose, which is stored in the liver and muscles, is the body's main source of energy. During a fast, this store of glucose is used up first to provide energy. Later in the fast, once the glucose runs out, fat becomes the next source of energy for the body.
This year, the month of Ramadan comes in hot summer. It's a natural trend to eat light during summer, and shift from high calorie food to things much lower. Abstinence from water during Ramadan is not bad at all and in fact, it causes concentration of all fluids within the body, producing slight dehydration. The body has its own water conservation mechanism; in fact, it has been shown that slight dehydration and water conservation, at least in plant life, improve their longevity.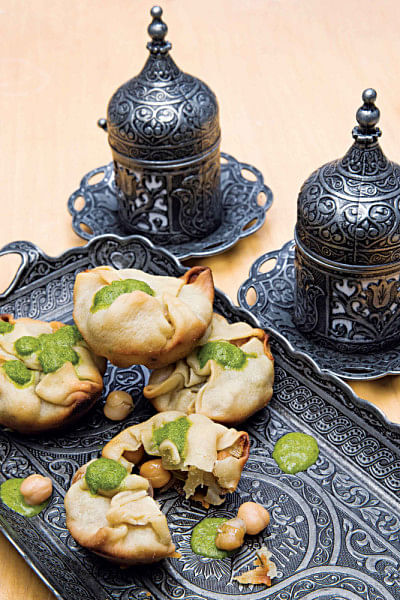 A balanced food and fluid intake are important between fasts. The kidney is very efficient at maintaining the body's water and salts, such as sodium and potassium. To prevent muscle breakdown, meals must contain enough energy food, such as carbohydrates and some fat. We should have a balanced diet with the right proportion of carbohydrates, fat and protein.
Suhoor, the pre-dawn meal, should be a wholesome, moderate meal that is filling and provides enough energy for many hours. Suhoor should be light and include slow digesting food.
At the time of Iftar, it's important to have some fluids with vitamins, such as fruit juice or fruit. It's customary for Muslims to break the fast (Iftar) with some dates, in accordance with the Prophetic traditions. The wisdom in Islam is never-ending. We break our fast with dates and water but if we investigate this nutritionally, we will see that dates are very unique in their nutrient content. They contain a unique blend of glucose and fructose and have a very high potassium content (about 64 percent more than bananas), a key re-hydration mineral and a special carbohydrate blend that enhances hydration above and beyond water alone. They contain a special blend of glucose and fructose for short- and long-term energy. They have a nutrient called beta-D-glucan which is a soluble fibre that has health benefits and can increase the feeling of fullness. So basically, when we eat a date and water for iftar, our body gets hydrated again much faster than with water alone.
Curd is excellent for this Ramadan in summer as it increases friendly bacteria in the gut and improves digestion and boosts immunity. Having a glass of buttermilk just before stepping out into the sun helps prevent dehydration.
Prefer naturally cooling beverages like coconut water, lemon juice, buttermilk, sugarcane juice, etc. which are rich in minerals, rather than soft drinks, caffeine, and other beverages as they contain sugar and other preservatives that act as diuretics (increase the flow of urine) and can cause loss of water from the body. Tulsi or mint can be added to the drinks for their cooling effect on the body.
Eat lots of fresh fruits, raw salads and lightly spiced foods. Fruits and veggies are easy to digest and high in water content which helps in hydration. Avoid fried and junk food as it takes time to digest and requires a lot of water. Spicy foods can also increase body heat. Watermelon is the number one food for summer detox. The fruit is extremely helpful to forming alkalines in the body; and is also high in dietary fibre and potassium.
Cucumbers help flush toxins from the body. The high-water content in cucumbers gets our urinary system moving. Lemon helps restore balance to the body's pH. The lemon is a wonderful stimulant to the liver and helps cleanse the kidneys as a dissolvent of uric acid and other poisons. Raw mango is a special fruit in this Ramadan and is extremely good to prevent sunstrokes and weakness. It helps balance electrolytes in the body. Fresh salads with dressings made from lemons and olive oil is a lot healthier than a creamy, mayo dressing.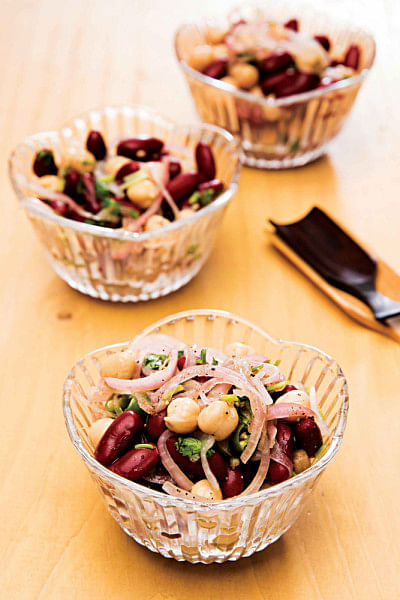 Our food intake should be simple and not differ too much from your normal diet. It should contain foods from all the major food groups:
Food to be avoided
Fried and fatty foods like pakoras, samosas, parathas, oily curries and greasy pastries, etc.
Foods containing too much sugar.
Over-eating especially at suhoor. 
Too much tea at suhoor: Tea makes you pass more urine, taking with it valuable mineral salts that your body will need during the day.
Food to be taken
Complex carbohydrates at suhoor so that the food lasts longer making us less hungry.
Haleem is an excellent source of sugar, fibre, carbohydrates, potassium and magnesium.
Almonds are rich in protein and fibre with less fat.
Bananas are a good source of potassium, magnesium and carbohydrates.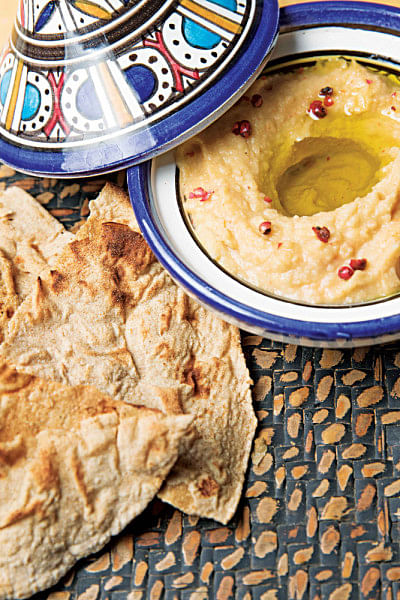 Healthy alternatives
Whole grains, such as chickpeas, samosas (baked instead of fried).
Chapattis made without oil, baked or grilled meat and chicken.
Milk-based sweets and puddings.
Cooking methods to be avoided
Deep frying.
Frying.
Curries with excessive oil.
Healthy cooking methods
Shallow frying (usually there is little difference in taste).
Grilling or baking is healthier and helps retain the taste and original flavour of the food, especially with chicken and fish.
Photo: LS Archive/ Sazzad Ibne Sayed