Managing menopause through dietary regulation
"I never had a weight problem until I turned 40. Just can't reduce the weight like it used to!" This is a very common statement we clinical nutritionists hear while dealing with middle-age female patients. Menopause is a natural transition in a woman's life as her menstrual cycles come to an end. It's confirmed 12 months after last period. However, the transition and symptoms associated with menopause can last for several years.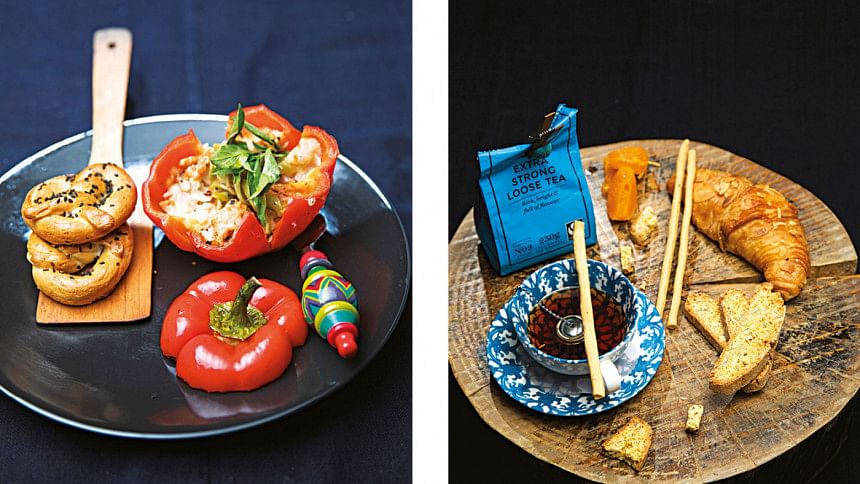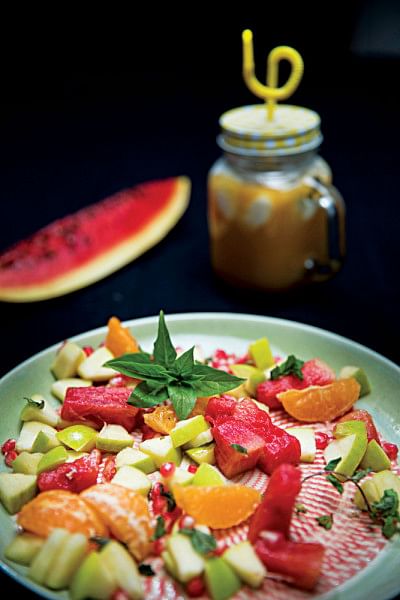 What happens during menopause?
The female hormone oestrogen begins to decline during perimenopause, which usually begins in a woman's 40s. These hormonal changes increase the rate at which females store visceral fat, which surrounds the vital organs deep within the abdomen, and precipitate changes in insulin sensitivity and glucose metabolism, putting them at increased risk of cardiovascular disease and diabetes.
There are also other physical changes including higher blood pressure, changes in cholesterol levels (increasing risk of heart disease), and losing calcium from bones (raising the risk of osteoporosis), weight gain, hot flushes, night sweats, irritability, poor concentration, more frequent headaches, and joint pains. These symptoms can last for just a few months to several years. The range of symptoms and how severe they are, is different for each woman.
The decline in oestrogen and progesterone, which leads to hot flushes in about 75 to 85 percent of women, contributes to insomnia. Hot flushes can disrupt sleep because body temperature dramatically rises, leading to night sweats that cause sudden waking. Most women experience hot flashes for about one year, but some experience them for up to five years.
Anxiety and depression at midlife also may contribute to sleep problems. The decline in oestrogen levels during menopause can increase women's risk of fractures and also linked to decreased muscle mass and bone strength. It is important to address sleep quality because sleep loss interrupts appetite regulation by elevating levels of the hunger hormone ghrelin and decreasing the satiety hormone leptin, which can raise the risk of weight gain.
Other issues that women in midlife may face include changes in digestion. Some women develop lactose intolerance as they age, so incorporating lactose-free milk, cottage cheese, and yoghurt into their diet will enable them to continue consuming dairy products and help them meet their calcium needs. Fortunately, a range of lifestyle changes can make symptoms more tolerable for all women.
Changes one should make in their diet
In addition to participating in physical activity to maintain and build muscle, women in midlife should also strive to eat protein during meals to promote muscle-protein synthesis, which is essential to the body's ongoing growth, repair, and maintenance of skeletal muscles.
Guidelines recommend that women over 50 eat 0.45 to 0.55 grams of protein per pound (1–1.2 grams per kg) of body weight daily, or 20 to 25 grams of high-quality protein per meal.
Switch from saturated to unsaturated fats by cutting down on fatty meats, switching to low saturate oils and spreads, choosing lower fat dairy and grilling rather than frying the food.
Dairy products, such as milk, yoghurt and cheese contain calcium, phosphorus, potassium, magnesium and vitamins D and K — all of which are essential for bone health. Dairy may also help improve sleep.
After age 50, the Recommended Dietary Allowance (RDA) for calcium climbs to 1,200 mg/day, which makes meeting calcium needs challenging, especially since calcium supplements now are recommended less often because of potential heart disease risks.
Healthy fats, such as omega-3 fatty acids, may benefit women going through menopause. Foods highest in omega-3 fatty acids include fatty sea fish, such as hilsa, and seeds like flax seeds, chia seeds. Aim for at least two portions of sea fish per week, one which should be oily, as these are rich in omega-3 fats.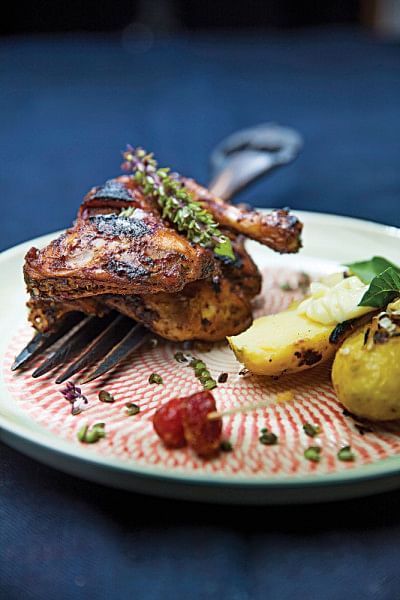 A diet high in whole grains has been linked to a reduced risk of heart disease, cancer and premature death. Fruits and vegetables are packed with vitamins and minerals, fibre and antioxidants.
Cruciferous vegetables like broccoli, cauliflower may be especially helpful for postmenopausal women. Phytoestrogens are compounds in foods that act as weak oestrogens in your body. Foods that naturally contain phytoestrogens include soybeans, chickpeas, peanuts, flax seeds, barley, grapes, berries, plums, green and black tea and many more. Aim to get 5-a-day from a range of different coloured fruits and vegetables every day.
Swap to higher fibre foods, such as wholegrain breads, high fibre breakfast cereals and brown rice whenever you can. Oats, wholegrain cereals and breads as well as pulses like lentils, chickpeas and beans are all excellent sources of fibre and heart friendly.
Plant oestrogens (also called phytoestrogens) are very similar to human oestrogen. If eaten regularly, and in sufficient quantities, they can start to have mild oestrogen-like effects, which is useful as oestrogen levels decline. For some women, these effects could be sufficient to help relieve menopausal symptoms, particularly hot flushes. Foods containing plant oestrogens (such as soya) are also heart friendly so it's worth trying to include calcium-enriched soya products like milk, yoghurts.
Avoiding certain foods may help reduce some of the symptoms linked to menopause, such as hot flushes, weight gain and poor sleep.
High blood sugar, insulin resistance and metabolic syndrome have been linked to higher incidence of hot flashes in menopausal women. Processed foods and added sugars are known to raise blood sugar rapidly.
Avoiding spicy foods is a common recommendation for women going through menopause. However, evidence to support this is limited.
High salt intake has been linked to lower bone density in postmenopausal women. Additionally, after menopause, the decline in oestrogen increases your risk of developing high blood pressure.
Reduce tea and coffee intakes to help manage hot flushes.
Photo: LS Archive/ Sazzad Ibne Sayed