Lash extensions 101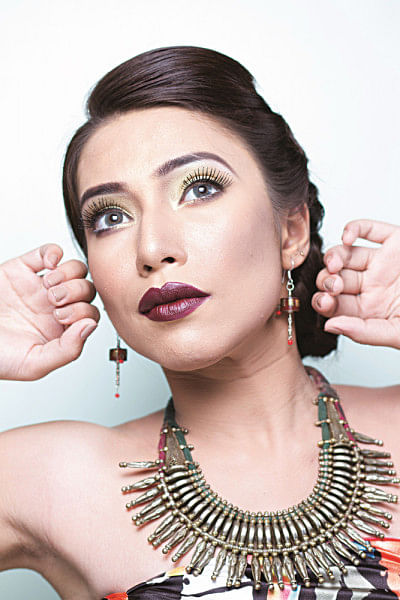 Who does not dream of naturally long, luscious lashes? Sadly, many of us were not born with those, and curlers and mascaras can only do so much! For us ladies who desire longer and voluminous lashes every hour of the day, lash extensions might just be the answer we have been looking for!
Today, we are answering every question regarding this dream-come-true procedure, so you can decide for yourself whether or not lash extensions are for you!
Starting with the obvious question….
Just like the term suggests, lash extension means a form of extension for your natural eyelash. The attachment of the thinnest of mink or synthetic silk hairs to your natural lashes at the very root to 'extend' them is called a 'lash extension.' It is done to add length, volume, and shape to your eyelash.
What is the process?
That is actually quite simple. First, the natural lashes are treated to align with the hairs that are soon to be added. Next, almost 70-80 lash hairs are individually attached to your natural lashes, using an eye-friendly semi-permanent adhesive, with the help of a tweezer. Lastly, once the glue dries, the lashes are combed through with a spoolie.
Afterwards, along with your natural lashes that will shed every 60-90 days, so will your extensions; refills are required every 2-3 weeks to make the extension seem as good as new for the longest!
Mink or Synthetic Silk
Mink lashes are generally made from animal hair, whereas synthetic silk is completely artificial. Though mink lashes might seem to be the better option for a 'natural' look, it's not always the case. Synthetic silk hair can look even more real, depending on the quality. Also, animal fibres can cause allergic reactions, whereas synthetic silk is hypoallergenic, making it much safer.
Does it look fake?
Lash extensions typically do not look 'fake.' But this also depends on what style you are going for. Technicians usually recommend styles depending on your natural length, shape, eye colour, etc.
A more natural option will enhance your eyes, while giving off a realistic look; a style more dramatic might look unnatural and draw too much attention. It all comes down to your personal preference of choosing between one or the other!
One thing to be wary of is that an excessively heavy and long set of lashes may cause damage to your natural ones.
How long does it last?
A set of lash extension typically lasts between 6-8 weeks with proper care. Afterwards, the extensions will start to fall out, along with your natural hairs. Routine visits to the salon for refills will continue to make it look great. If you want to discontinue, you can wait for them to fall out completely, or get them professionally removed by your technician; do not attempt to pull them out, as that will ruin your natural lashes forever.
Doing maintenance
Maintaining lash extensions is rather tricky; there are a lot of factors you need to be cautious of. Rubbing your eyes is banned if you want them to last at all. Wearing as little eye makeup as possible is advised, and mascara should be avoided. Oil-free makeup removers (even better - lash extension cleansers) are recommended as any sort of oil and grease can loosen the glue, triggering the fall-out. Other than that, make sure to never sleep on your face, always use silk pillowcases, and gently dry out the lashes right after any contact with water occurs.
Safety concerns
It is mostly safe if you visit a trustworthy, licensed lash technician. If a formaldehyde-free glue, synthesized tools, clean brushes and gloves are used, the chances of any risk are very low. But visiting an unauthorised and inexperienced person will increase the risks of catching an infection, or worse, long-term damage.
Keep in mind that a visit to an ophthalmologist is urgent if there's any sign of allergy or infection during/after the process. Also, one good news is that lash extensions do not cause damage to your natural lashes if proper care is taken; so, one less thing to worry about!
Cost of entry
Lash extensions in Dhaka cost above Tk 7,000 and the prices vary depending on the style, size, etc. However, regular fill-ins and maintenance adds up to the cost, especially since the first set lasts for only about seven weeks. It is obvious that lash extension is a rather pricey endeavour for the sake of beauty.
Although it's costly, you may consider getting it done if it fits your budget and meets your need. But before you make the commitment, our advice would be to use falsies of a similar style and get used to the look to really analyse how you feel. Moreover, instead of a permanent deal, make extensions a temporary choice e.g. only for a sweet vacation or a special wedding; that way, you do not just get to save the cost of refills, but also make sure you do not get addicted to this artificial alternative.
Photo: LS Archive/Sazzad Ibne Sayed