A photographer's journey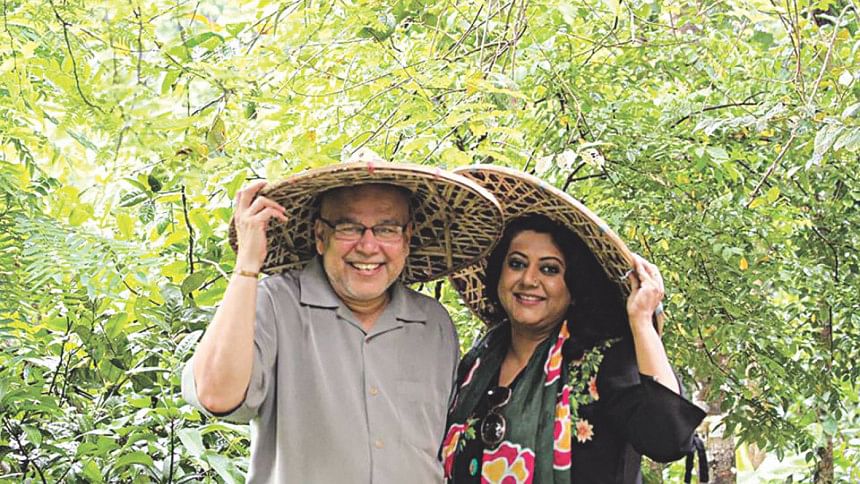 When you think of couple goals, quite a few names pop up. We are pretty sure Ava Gardner–Frank Sinatra, John and Jackie Kennedy are on that list, but what about our very own list with eminent people from the entertainment industry, or any other for that matter!
It's pretty easy to draw up a local list as there are so many couples, and perhaps one of our most favourite amongst them is the Chanchal and Raina Mahmood duo.
Chanchal Mahmood is one of the most accomplished photographers in the country. It is because of him and a few of his contemporaries' that photography in Bangladesh has advance dramatically. Mahmood had realised the potential for this subject at a point in time when people could not see it as anything beyond a great pass-time or hobby.
Maybe that's what drew Raina Mahmood towards this amazing character; after which, they bonded superbly well.
"I was just a simple person back in the day," mused Raina.
"Didn't think I had the mystics of photography in me at all! Then I met Chanchal, and my world was overturned. Slowly but steadily, I fell in love with the unique medium of art, realising later that I wanted nothing more than to be a part of it as well," remembered the ace photographer.
After the revelation, Raina understood that there would be two ways to master the craft, one would be to get personal lessons from Chanchal Mahmood himself, or join his class and students to learn everything from scratch.
She chose the second option, because Raina wanted this entire affair to be as professional as it could get — with zero preferential treatment and equal amount of obstacles faced by all students.
"Photography had become my passion, and to reach the pinnacle of comprehension on the subject matter, I chose the hard way; the proper way!" explained the photographer.
Being in a field of profession not very common to the ladies, Raina took the craft as a challenge, and Chanchal Mahmood, a spokesperson for women's rights, encouraged her decision.
Raina actually worked very hard to learn photography and passed through all the levels of training, like any other student, with exams and accomplishments.
"I wanted her to learn like a pro, so there was no partiality. She learned based on her dedication and prowess, and I am very proud of that," said Chanchal Mahmood.
But that was simply the back-story, the narrative of the beginning, if you will.
Today, Raina is a renowned wedding photographer, attending countless nuptials, trying to capture the essence of the occasion in its truest form. Being a woman, Raina believes she perceives the wedding in a different light – perhaps, even understands the requirements of the bride better!
 "Weddings are special to both the bride and the groom, but the memories matter more to the ladies, and I understand the feeling very well, seeing as I am a woman myself," mused Raina.
"I try to capture all the emotional moments, including the sentiments of the people involved directly in the wedding, from the parents to the bride and the groom.
In Bangladesh, the entire process is very poignant; me and my team of photographers and cinematographers try to capture the essence in its rawest form so that when the couple looks back at their memories later on, they are left with a smile and a strong sense of nostalgia."
"I do all sorts of photography, from model to product shoots, but weddings are my most favourite," admits Raina.
In a world when women are breaking all sorts of barriers and getting into all sorts of profession, Raina Mahmood proves that passion really matters. As long as there is passion, no one in the world can stop a man or a woman to achieve their dream.
By Mehrin Mubdi Chowdhury 
Photo: Raina Mahmood
For more information, please contact +8801768620545, +8801999900843 or mail to [email protected]