High energy fixes for Ramadan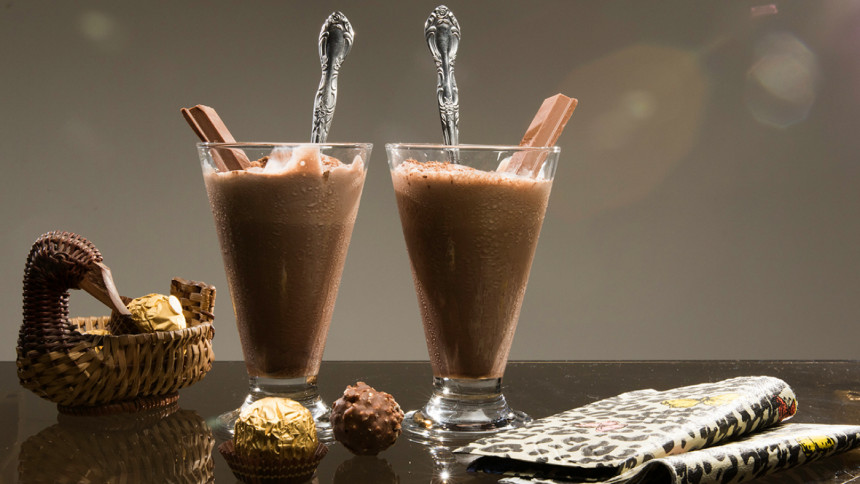 Keeping the month of Ramadan in mind, Star Lifestyle will present for its readers one recipe a day that would be an ideal addition to your iftar/sehri dishes. From the secrets of the Mughal kitchen to the charm of Middle Eastern cuisine; from the culinary tricks of your grandma's magical hands, to the fusion cuisine that is all the rage these days, The Food Spread, hopes to be the golden key to Ramadan gastronomy.
It is day two of Ramadan and the summer heat has already worn you out. But fear not, Lifestyle has the perfect high energy solution for you. Check out these easy-to-do recipes that will refresh you and leave you wanting for more!
Watermelon mango salad
Ingredients
300g watermelon, cut into cubes and deseeded
2 mangoes, peeled and cut into cubes
1½ tsp lime juice
3 tsp honey
1 tsp mint leaves (chopped)
Salt to taste
Method
Clean and cut the watermelon and ripe mango into cubes. Combine watermelon and ripe mango in a bowl. In a separate small bowl, whisk together lime juice, honey and salt. Drizzle lime honey mixture over fruit cubes and gently toss to coat. Sprinkle with chopped mint leaves and serve.
Watermelon sorbet
Ingredients
750g water melon
½ litre milk
½ cup red syrup
½ cup cream
Ice as required
4 tbs almonds and pistachios, chopped
Mint leaves for garnish
Method
Blend deseeded water melon, milk, red syrup, cream and ice to make into a smooth mixture. Pour in the almonds and pistachios, garnish with mint leaves and serve.
Milk-based energy drink
Ingredients
500 ml (boiled and chilled) milk
2 tbsp honey
Sugar to taste
12 pieces almonds
1 cup pistachio
3 green cardamoms
4 tbsp tukh malanga (basil seeds or tukhma)
A few ice cubes
Method
Soak 'tukh malanga' in water for 10 minutes. Soak almonds in warm water, let cool, and peel it. Pour milk, honey, sugar, cardamom and pistachio in a blender and blend the mixture. Add 'tukh malanga' and ice cubes, and blend again. Pour drink into a glass. Before serving, sprinkle with flaked pistachio and green cardamom.

Recipe by chef Md Billal Hossain
Photo: Sazzad Ibne Sayed/ Star Lifestyle Archive.