The significance of small gestures in a family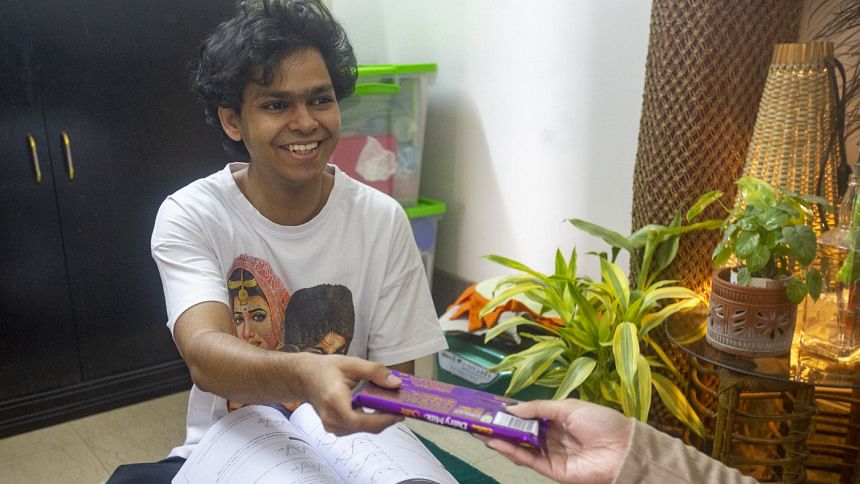 When was the last time your family operated as a unit? When did you last do something more than begrudgingly attend a wedding or sit in the drawing room when guests came over? When was the last time you let go of all your worries, logged off social media, and spent hours with your parents as you did in your childhood?
Sure, we have grown up and built our relationships outside the family. We are exhausted in the evening when we come back home. After hours of classes, labs, tuitions, and part-time jobs, we want to reserve our hard-earned leisure for ourselves. However, our families are no longer part of our free time.
Before we blame ourselves, it is crucial to consider that maybe we were neglected as well. As we grew up and the world around us hit hard, the softness of our parents started declining. Suddenly, you're too old for your parents to buy you a cake and celebrate your birthday with your family and relatives because birthdays are not meant for adults like yourself. Birthday presents are too immature of an expectation and family trips in winter are too much of a hassle.
Maybe your friends are kind enough to buy you a cake. Maybe you still go on tours with your friends once after every semester. But as life gets more complicated, nostalgia hits hard and you cannot help but crave that childhood Rangamati trip with your family. You can't help but reminisce about that one birthday when all of your cousins came over and you got your favourite action figure as a gift. You see your friends celebrate their birthdays with their families and you try to convince yourself that you don't need that sort of attention from your family, suppressing your feelings in fear of being too vulnerable.
Your craving isn't particularly based on seeking that same attention. Rather, it's a call for help because you want your parents to pull you out of this chaos and become a family again. Maybe that was the last time you felt truly happy and celebrating birthdays or going on family vacations are just ways to rekindle that same feeling.
But soon, our walls of delusion collapse and we can't help but feel neglected and unwanted. We blame our parents for the dysfunctionality in our family. Celebrating birthdays, anniversaries or other occasions – these aren't just about getting your loved one a cake. The celebrations are just a mere reminder that the people around you care enough to take some time away from their lives one day a year and dedicate it to celebrating you.  And every person deserves to feel special at least one day of the year, no matter the age. That includes both us and our parents.
It's time we took the first step. We can start by planning a family vacation and maybe paying for it if we can afford to. If not, we can start by baking our parents a cake on their birthdays and anniversaries, invite guests over and plan an entire celebration. Before we shift the blame to them, we can try reminding them of what we've lost as a family.
And hopefully, restart.
Remind Ifti to be quieter at [email protected]