5 books exploring the found-family trope in fiction
A cast of strangers come together as a family based on their common experiences, situations, and relationships rather than their kinship or blood relations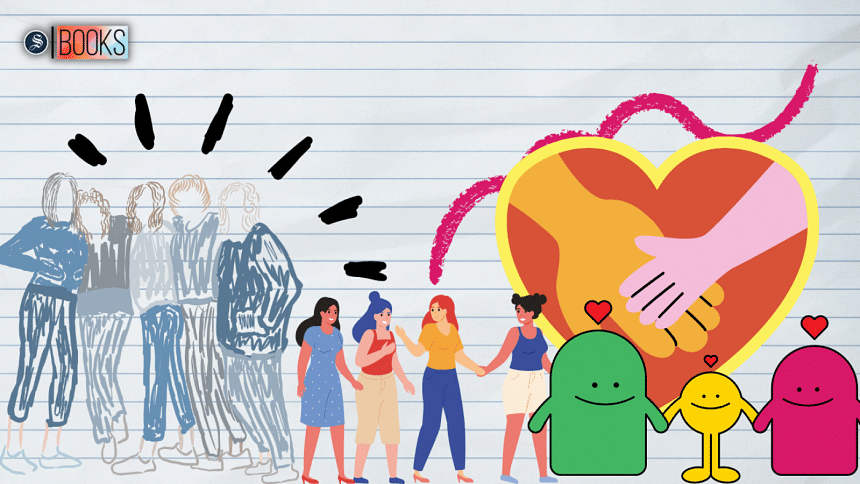 I was first introduced to the found-family category last year, courtesy of the book I had been reading then. Eleanor Oliphant is Completely Fine (2017) by Gail Honeyman—an emotionally rewarding novel about our neuro-divergent character, Eleanor, as she ambles her way through the mundanities of life alone. The found-family aspect in this book comes in a fairly subtle manner, to the extent that I was baffled to have the least anticipated character in the role of a protagonist. 
This trope, in reality, is an assisting story plot wherein a cast of strangers come together as a family based on their common experiences, situations, and relationships rather than their kinship or blood relations. Ever since reading Eleanor Oliphant, I have been searching, penetrating, piercing the mighty world of cyberspace for similar books exploring this portion of fiction.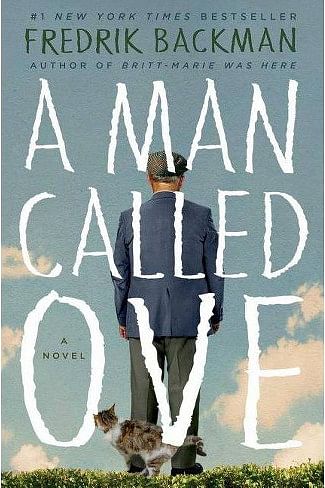 A Man Called Ove 
Fredrik Backman 
Atria Books, 2014
The foremost book that comes to mind while pondering the notion of a found-family is A Man Called Ove by Fredrik Backman. Originally published in Swedish, this translated work of fiction centres a curmudgeonly elder man, Ove, who finds his solitary, routine life upturned when an equally spirited young family moves in next door. Ove has staunch principles, stern regulations, and a short fuse. In the neighbourhood, his recognition lies as the bitter neighbour from hell. However, inhabiting behind his stoic exterior is a yawning well of sadness and a story. A story that leads him to form a connection with the chaotic family just outside his icy front doors. 
The House in the Cerulean Sea 
TJ Klune
Tor Books, 2020
When Linus Baker, a 40-year-old cat father working full-time as a caseworker at the Department in Charge of Magical Youth, is summoned by the upper management authority, the last thing he expected was to be given a case of six dangerous children, residing in an orphanage on Marsyas Island. These children are social outcasts, their eccentric identities intimidating to many. Arthur Parnassus, their charming and unfathomable guardian, will go out of his way to protect his wards at all costs. We accompany Linus on his voyage to not only the island but also inside the lives of these eccentric yet beautiful children and their caretaker, Arthur. What you might not frequently realise is that a family can be a surprise. A family can be yours. 
The Breakup Club
Melissa Senate 
Red Dress Ink, 2005
Four colleagues, one circumstance. Well, two of the four are already blood relatives, and the title of this book might be a suitable hint as to their predicament. Lucy, Miranda, Christopher, and Roxy all work for the same publishing house and are going through different stages of a breakup. A group of friends or strangers coming together as a menage is one of the most priceless experiences in this category of found-family and The Breakup Club by Melissa Senate is the ideal illustration of that. Romantic connections take a back seat to personal and friendly interactions in this lighthearted and truly hilarious novel.
The Guernsey Literary and Potato Peel Society 
Mary Ann Shaffer, Annie Barrows
Dial Press Trade Paperback, 2018
Similar to another of my best favourite novels, Love, Rosie by Cecilia Ahern (Hachette Books, 2006), this work of historical fiction by Mary Ann Shaffer and Annie Barrows is a tale told in the warmth of letters and humour. In January 1946, while in quest of the subject matter concerning her next novel, writer Juliet Ashton comes across a letter from a stranger. It was hidden among the pages of a Charles Lamb book, and from that day onwards, Juliet and her new correspondence exchange letters, each receiving a look into the other's life. The Guernsey Literary and Potato Peel Pie Society has a delightful, humorous, and profoundly human cast of characters—from pig farmers to phrenologists, many of whom are avid readers of literature, making it the exemplary book-club book.
The Witches of Moonshyne Manor
Bianca Marais
MIRA, 2022
The book begins on a pleasant, tedious morning. Queenie, the witch in charge of a group of five other octogenarian witches, warns them about their pressing mortgage difficulties and the possibility of a home eviction. For centuries, these mischievous witches have inhabited the Moonshyne Manor as their own, coexisting as a chosen family. Now in their latter years of greatness, their only wish is to be reunited with their sister, Ruby, a fellow who has been missing for 33 years. However, the local men's council is raising the issue and they want the witches to be gone. The witches, on the contrary, will not deter from a fight.
 
Nur-E-Jannat Alif is a Gender Studies major and part-time writer, who dreams of authoring a book someday. Find her at @literatureinsolitude on Instagram or send her your book/movie/television recommendations at [email protected]