Know this before getting a piercing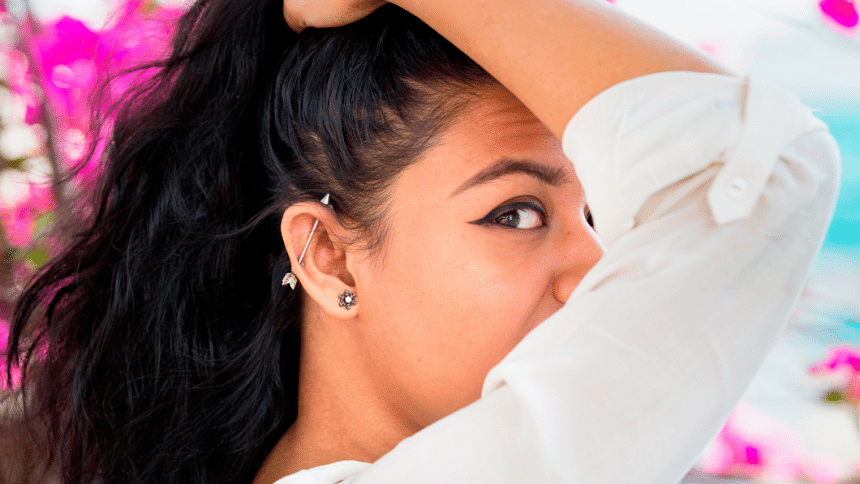 If you're going through a rough patch and decide to make a fresh change to your look by getting a piercing, here are a few things you should think through before you make that appointment.
Piercings can be done incorrectly very easily. When I decided to get a piercing on a whim, I ended up fidgeting as I was startled when my upper ear was being pierced. Because of this, the piercing was done too high up on my ear and did not match my other ear. Not the punk look I was going for, exactly.
A lot can go wrong from a lack of expertise or cleanliness on the part of the person doing the piercing. Although chances of this occurring to piercings made on the outer ear are slim to none since there are no major nerves or blood vessels there, if you're going for a nose piercing, you could hit a nerve accidentally and potentially lose all sensation in the area if nerve damage occurs.
In fact, different pierced areas may heal at different rates. Because of a lack of blood supply to the ear cartilage area, piercings made to the cartilage take a very long time to heal. Meaning you should probably plan your piercings based on your schedule or workload, because some can hurt a lot or be prone to infection and will require your attention. Imagine if you got a piercing during your midterms and your ears hurt so bad the pain spread and gave you an awful headache.
Indeed, getting a piercing for the first time can sound scary, which makes me marvel at how I used to constantly hear my grandmothers or their relatives speak of how they would just get ear piercings done at home. We are blessed to have professional services as an option, so we should do our research before selecting a reliable place.
Other than safety, another area of concern is the financing necessary for a piercing, because payments do not stop with just the piercing itself. It is best to have a pair of earrings or jewellery ready prior to getting the piercing done so no last-minute running about is necessary. This is also a good time to figure out if you're allergic to certain metal alloys by testing some non-invasive jewellery on you. One of the last things you want is to have an allergic reaction right after getting a piercing you put time and money into.
You'll probably end up getting the piercing you want anyway. I just said all of the above to ensure that you know a piercing is permanent and not a whim you want to regret. Am I saying all this to prepare myself for another piercing? Maybe.
Bushra Zaman likes books, art, and only being contacted by email. Contact her at [email protected]