Essential winter skincare tips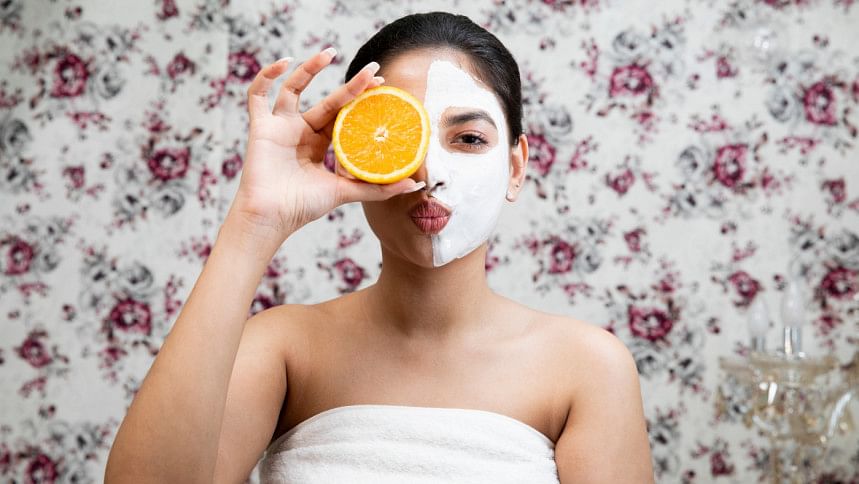 There are many sure-fire traditions for the coming winter season: getting the big heavy quilts down from storage, finding yourself reaching for hot coffee, and of course, the inevitable dry skin. Not just dehydrated but flaky dryness that robs your skin of its radiance. It's a seasonal sign, but it's also a not-so-subtle reminder that it's time to switch to a winter skincare routine. Your beauty routines should change with the seasons. As a result, it's time to choose the best winter skin-care regimen to keep your skin healthy and glowy as it battles the colder temperatures.
Cleansing
Your cleanser is probably the first step in your skincare routine, so it is doubly important to switch to a cleanser that prioritises moisture. If you have been using a foaming or harsh cleanser all summer, start using a hydrating cream or oil-based formula once the temperature begins to drop, as your skin will be producing less oil and hydrating cream, oil or balm cleansers will do a good job of removing makeup without drying the skin.
Exfoliation
While your skincare routine undergoes through some changes during cold weather months, do not put your exfoliating on the back burner. However, try swapping out your harsh chemical exfoliators and peels with something milder and gentler. If you do not feel like going out and purchasing a whole new product, use your summer exfoliator, but of course much less than before. For example, if you exfoliated twice a week, shift to once a week to protect your oil balance.
Moisturisation
In the summer, a thin lightweight moisturiser would have sufficed for most skin types, but cooler temperatures and lower humidity signal the need for a slightly more hardworking and hydrating moisturiser. Even if you prefer oil-free creams or use oils elsewhere in your routine, your skin can benefit from a thicker consistency to seal in hydration — think of it as the skincare equivalent of a winter coat. If you truly cannot bear the sensation of a thick moisturiser, add more hydrating and moisturising products such as serums, oils, toners and essences before your moisturiser.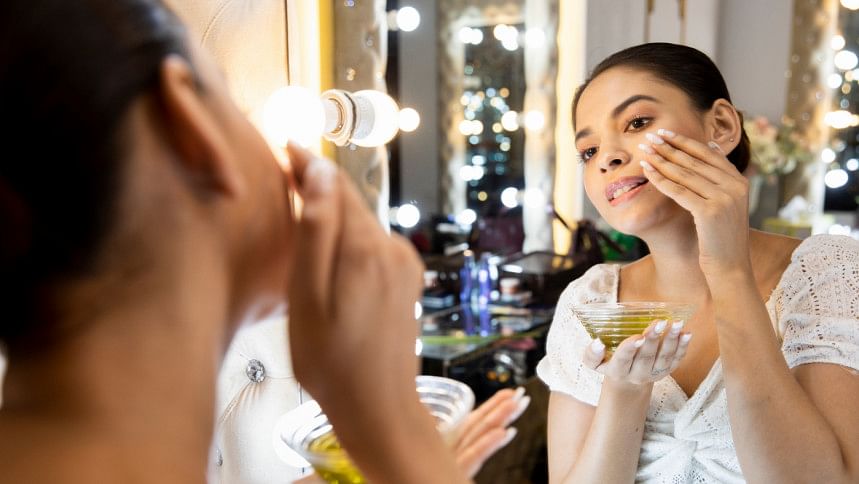 It is also important to bear in mind that you are likely to feel dryness around areas where your skin is delicate, such as the eyes and lips, so now is the perfect time to stock up on hydrating eye creams, lip balms, and lip masks.
Sun exposure
Sun protection is one aspect of your summer skincare routine that should not change. Even in the winter, it's critical to include an SPF in your skincare routine because the sun's UV rays are just as harmful as on sunny days. If you chose to use mattifying or oil-control sunscreens during summer, it's best to switch to a more glowy sunscreen!
The main objective of any cold-weather skincare regimen is to moisturise and hydrate your skin and while there is no right or wrong way to do it, there are a few things you can do to make sure your skin does not suffer the brunt of the winter chill!