Promotional Content
Snacks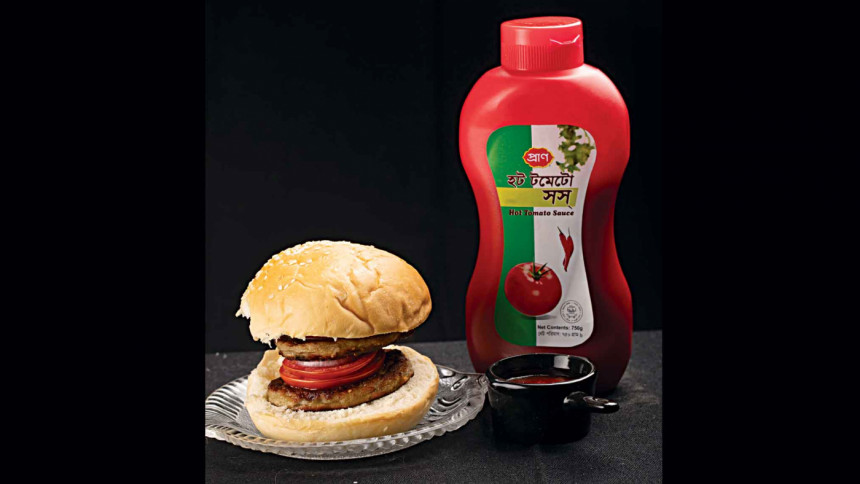 5:00 or 6:00 PM in the evening and you crave something to munch! You can eat it as is or along with delicious dips and sauces. A snack is a portion of food often smaller than a regular meal, generally eaten between meals. You can even serve them as starters or finger foods during a party or festival or along with a meal.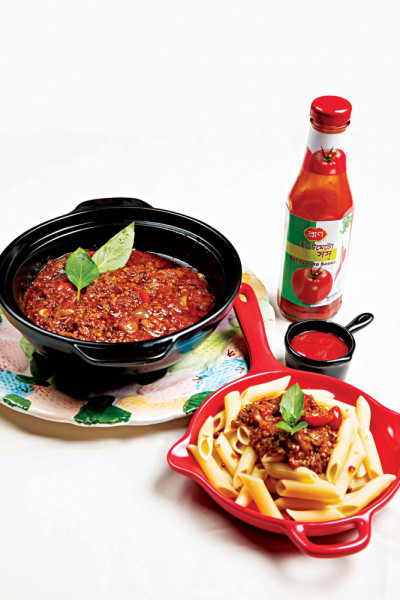 CRISPY FRIED CHICKEN
Ingredients
1chicken, cut into 10 pieces
2 cups all-purpose flour
2/3 tbsp salt
½ tbsp dried thyme leaves
½ tbsp dried basil leaves
1/3 tbsp dried oregano leaves
1 tbsp dried mustard
3 tbsp paprika
2 tbsp garlic powder
1 tbsp ginger powder
2 tbsp ground white pepper
Salt to taste
1 cup buttermilk
1 large egg
Vegetable oil for frying
Method
Add the spices to a small food processor until they are all uniform in size and the thyme, basil and oregano are not large in size anymore. Add the flour in a bowl with all the herbs and spices. Mix with a whisk.
In another bowl add buttermilk and egg together, and whisk until combined. Marinate the chicken in the buttermilk mixture for 30 minutes. Remove chicken from the marinade and let any excess buttermilk drip off. Dredge the chicken pieces in the flour mixture on all sides, shake off the excess coating, and put to rest on a cookie sheet for 20-30 minutes.
Heat oil in a large pot. Fry the chicken in small batches for 15-18 minutes. Remove the chicken from the oil and add to a drying rack on top of a clean cookie sheet. If you add it to a paper towel or newspaper the bottom of the chicken will steam from the heat and become soft. Serve with Pran hot tomato ketchup.
BEEF PIE
Ingredients
500g beef, cut into 2cm pieces
2 tbsp plain flour
2 tbsp olive oil
250g mushrooms, quartered
1 large onion, coarsely chopped
2 garlic cloves, crushed
1 tsp dried rosemary
1 cup beef stock
2 tbsp tomato sauce
2 sheets frozen ready rolled short-crust pastry
1 egg, lightly whisked
2 sheets frozen ready rolled puff pastry
Salt and pepper to taste
Tomato sauce, to serve
Method
Place the beef in a large bowl and sprinkle with flour. Season with salt and pepper. Toss to coat. Heat oil in a large pan over medium heat. Add beef and cook, stirring occasionally, for 5 minutes or until browned. Add mushrooms, onion, garlic and rosemary to the pan, mix well and cook. Stirring for 5 minutes. Add stock and tomato sauce and bring to a simmer. Reduce heat to low. Cook, covered, for 1 hour. Uncover and cook, stirring occasionally, until the beef is tender. Remove from heat and allow it to cool completely.
Preheat the oven to 210 degree C. Cut the short-crust pastry sheets in half diagonally. Line 4 round 3 cm-deep, 9.5 cm (base measurement) pie tins with short-crust pastry, allowing the sides to overhang. Brush the edges with little egg. Divide the beef mixture evenly among the pastry cases. Cut each puff pastry sheet in half diagonally. Top the pies with puff pastry and trim excess. Use a fork to press the edges to seal. Brush the pies with the remaining egg. Cut a small cross in the centre of each pie. Place the pies on the baking tray and bake in oven for 30 minutes or until puffed and golden. Serve with Pran hot tomato ketchup.
PRAWN CUTLET
Ingredients
1 cup prawn
2 slices bread
1 large onion, chopped
2 green chillies, chopped
½ tsp garlic paste
½ tsp ginger paste                                 
½ tsp coriander powder
½ tsp turmeric powder
Salt to taste
1 tbsp lemon juice
2 tbsp flour
1 beaten egg
½ cup bread crumbs
Fresh coriander leaves a few sprigs
Oil for fry
Method
Shell, de-vein and wash the prawns thoroughly. Soak the bread in cold water for five minutes, squeeze out the water, blend in food processor with the prawns until smooth. Take out from blender. Add onion, ginger-garlic paste, coriander powder, turmeric powder, lemon juice, coriander leaves, and salt. Mix well and divide the mixture into 10 equal portions and shape into cutlets. Dust them on flour, then dip in beaten egg and roll in bread crumbs. Ensure that the cutlets are coated properly. Heat oil and deep fry till golden brown. Serve hot with Pran sauce.
CHEESE BALL
Ingredients
1 cup chicken mince
10 pieces mozzarella cheese, cut into cube
3 tbsp chopped onion
2 tbsp all-purpose flour
1 tsp ginger paste
½ tsp garlic paste
½ tsp black pepper powder
1 tbsp soy sauce
1 tbsp chilli sauce
2 eggs
Bread crumbs as required
Salt to taste
Oil for deep fry
Method
In a bowl mix chicken mince with onion, flour, ginger-garlic paste, sauce, black pepper powder, salt and egg yolk. Divide the mixture into equal sized round and press them lightly. Cut the mozzarella cheese into cubed. Take one ball and add one cube of cheese at the centre of the chicken and close all the corners and give a round shape ball. Coat the balls into egg white and then coat with bread crumbs. Heat oil in a pan. Fry the ball until golden brown. Serve hot with Pran sauce, tea or coffee.
Photo: Sazzad Ibne Sayed
Food and Styling: RBR