For the newbies
www.maya.com.bd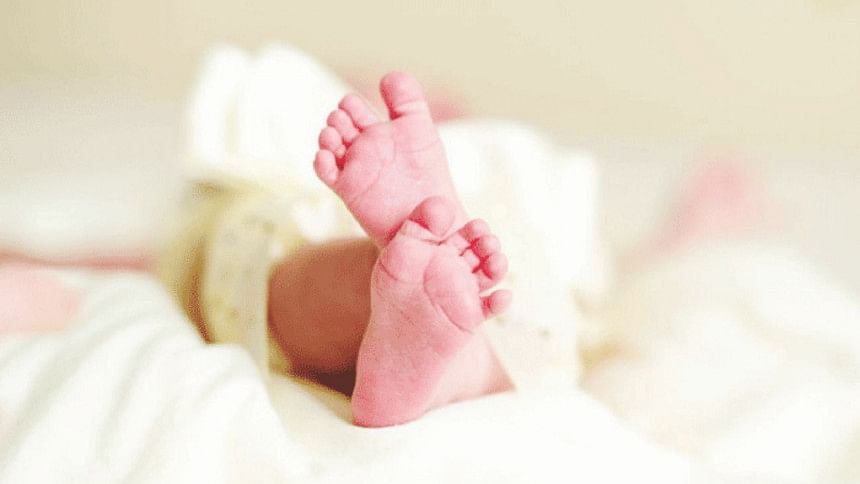 Dear Maya Apa, 

I have recently become a new mother. Can you give me some advice as to what I should do?
Dear Reader, 

Thank you for your question. Congratulations on becoming a new mother. This is an exciting new chapter in your life which will be filled with lots of love and happiness. However, initially it can also be very daunting to bear the responsibilities of becoming a mother. 
Here are some tips to help you along the way: 

Your baby will grow and change incredibly quickly. Try to go with the flow as he/she moves from one phase to another and don't force a routine on either of you.
Ask for help when you need it. People will offer to help so try to work out what sort of task is best for each person who offers. One may just want to cuddle your baby for an hour while another loves to cook and clean and someone else would enjoy tidying your garden.
Breastfeeding is wonderfully convenient and time saving. Don't be put off by botched first attempts.
Turn your phone off and return calls when it's convenient for you.
Sleep when your baby sleeps. Easier said than done, but it is valuable advice. Getting enough rest to be able to function is your top priority. You can always pop your baby in a front pack or sling while you take care of chores.
If possible, for those first months at least, hire help, a dai or nurse to do the cleaning and laundry for the baby even if it is for once a week; if not, prioritise housekeeping needs and delegate tasks to other family members.
Consider getting a regular masseuse or rather referred as malish-wali in our country, to give you regular massage.
Try to do some exercise. Join a yoga class for new moms, walk everywhere with your baby in her pram or join a gym with child care.
Join a mum's group for invaluable support from people who are going through exactly the same thing as you are.
Be prepared for the occasional melt-down. Even the best behaved babies will have their moments. Don't take it as a sign of your failure.
Think positive about the tremendous positives in being able to free yourself from the nine to five routine.
Do nothing sometimes and don't feel guilty about it. Simply enjoy being with your baby. You deserve some "me" time.
We hope we have helped you. Please contact Maya Apa with any of your concerns. 
Always by your side, 
Maya Apa
---
Dear Maya Apa,

I hate going to doctors but since I've recently gotten married, all my female friends say that I should have a regular check up with a gynaecologist. Is this necessary?
Dear Reader, 

Thank you for your question. As a female gets older and especially after becoming sexually active it is a good idea to have a gynaecologist see you, as you will need to have regular cervical smear tests as well as other check ups if/when you decide to have a family. 
Women and young girls in Bangladesh have a tough time going to the gynaecologist and even more so when openly explaining their problems to the doctor. Social stigmas, taboos and general sense of shame and shyness are all factors for patient to doctor limited conversation and therefore create chances of great miscommunication.  At Maya Apa, we analysed our questions and found a significant number of women and especially young female adults have a hard time explaining to their doctors THEIR health conditions.
 Based on our questions and responses, we bring to you a few tips on how to approach your gynaecologists. These are a few things to keep in mind  before going to your doctor. That way your appointment will be a smooth one - both for you and your doctor.
Know your own age exactly and don't attempt to hide it from your doctor. The gynaecologist (or any doctor for that matter) will want to know your age. Remember the doctor is not there to judge how old or young you are. She/he is just trying to come to an initial diagnosis about what disease you are suffering from and the age factor rules out some diseases and associates you with others.
Ask for privacy - Many doctors only allow patients to enter their chambers. They say that the patient can then discuss their problems freely and frankly and apparently a lot of intimate, relevant details come to light. However, some doctors allow the patient's attendants to enter their chambers along with the patients. If this happens in your case, and you are not comfortable discussing your problems in front of your attendant, hint or ask for privacy. The doctor will definitely respect your wishes and ask your attendant to step out.
Prioritise - Usually when a patient comes to the doctor, she usually has many problems. So prioritise. Tell her your most important problem(s) first. If you have burning sensation and discomfort during urination, mild lower abdominal pain and occasional headaches - don't start by saying that you get headaches. Start by saying that you have a burning sensation during urination.
Know if your menstrual cycle is regular or not. Do you get periods every month? Not all women have the same menstrual cycle. Some have menstruation every 21 days, whereas others might have it every 35 days. As long as it is regular, you have nothing to worry about. Tell your doctor if you have irregular periods. 
Specifically when visiting a gynaecologist, know the exact starting date of your last period. This is very important. The gynaecologist will definitely ask you this. This piece of information gives the Ob/Gyn an idea about your menstrual cycle, at which stage you are, because a lot of the symptoms are related to your cycle. So before going to visit your doctor, think hard and remember when that date was. If you do not keep a regular track of your period dates, here are some questions you can ask yourself to remember - Was it at the beginning, middle or the end of the month? Did anything significant happen when you were having your period - like a wedding, or death of a significant person or any memorable event? Did you miss any family event, your classes or office because of it? Track the dates of these events and you will be able to figure out when you started or ended your period.
Don't hide any gynaecological history from your doctor. How many children you have, their mode of delivery (normal or caesarean section), if you had any stillbirths, or have done MRs ("menstrual regulation"), had miscarriages, aborted pregnancies using pills, had any other operations that may or may not be on your reproductive system, and even marital or single status. While it is assumed that married women are sexually active, as a non-married woman, don't hesitate to disclose information on your sexual relations out of fear of being judged. Gynaecologists are professionals and deal with many different cases and will understand your circumstances. So irrespective of when you may have had an abortion done or the number of sexual partners you have had, be honest with your doctor when these questions arise.    
Wear loose- fitting clothing. A loose salwar-kameez or a simple saree is good enough. Irrespective of whether you are married or unmarried, the gynaecologist will usually do a physical examination of your lower abdomen when you visit her. In many cases especially if your complaints are on any vaginal discomfort or problem, the gynaecologist will do a per-vaginal examination - either digitally or by using an instrument. So in these cases, saree/ maxi/ or a loose fitting salwar that is easy to take off should be attire of choice.
Clean and shave your vaginal area to the best of your abilities. The gynaecologist may want to examine you. So, please do clean up and bathe properly before visiting your doctor. It's simple etiquette. This requirement is also from a medical point of view. When trying to look at a swelling or a lesion in the vaginal area, it is hard to properly look at the problem if the doctor has pubic hair obstructing the view.
Don't forget to tell your doctor relevant information voluntarily. If you have diabetes, hypertension, bronchial asthma, hypothyroidism, or heart disease - tell your doctor. If you have had any major operation, is Hepatitis B positive or have any chronic disease - do share that with your gynaecologist.  Just because the gynaecologist is dealing with your gynaecological problems does not mean that she does not need to be aware of your other problems. It helps greatly if you are upfront about your general health problems along with the specific gynaecological condition for which you are going to an Ob/Gyn.
So when visiting your doctor - follow these simple rules. This will make both your and the doctor's experience much easier and smoother, establishing good doctor-patient relations.
We hope we have helped you. Please contact Maya Apa with any of your concerns.
Always by your side, 

Maya Apa