Saudi Arabia detains Bangladeshi hajj pilgrim for "begging"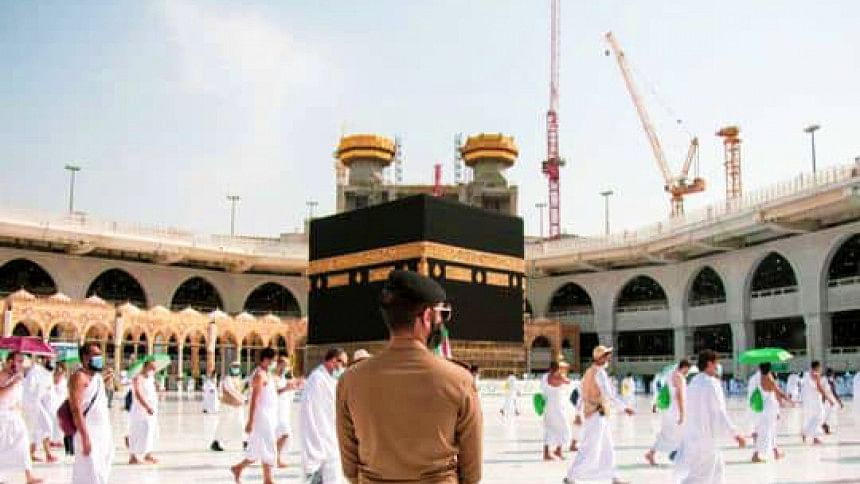 Saudi Arabian police detained a Bangladeshi hajj pilgrim on charges of begging in Madinah.
He was later released after signing an undertaking by the Bangladesh Hajj Mission in Saudi Arabia, said the Ministry of Religious Affairs in a notice on Friday.
According to the notice, one Matiar Rahman, hailing from Meherpur, went to hajj through a agency -- Dhansiri Travel Air Service (Hajj Licence No 737).
The ministry issued a show cause notice against the concerned hajj agency, alleging that the image of Bangladesh in Saudi Arabia has been seriously tarnished due to this incident.
It was learnt that Matiar Rahman was arrested by the Saudi police on June 22 for "begging" in Madinah. 
According to the religious affairs ministry, on information, a staff of Bangladesh Hajj Mission in Saudi Arabia went to the police station and got him released by giving an undertaking.
"Matiar Rahman was begging on the street, pretending that his money has been snatched. Dhansiri Travel Air Service has not arranged accommodation for this pilgrim. At the same time, there was no muallim to guide this pilgrim," the ministry said in the show cause notice.
The Ministry of Religious Affairs issued the show cause notice against Al Mamun, owner of Dhansiri Travel Air Service.
According to the notice, a reply has to be submitted to the ministry within three days as to why administrative action will not be taken against Dhansiri Travel Air Service under Section 13 of the Hajj and Umrah Management Act, 2021.
Top leaders of Hajj Agencies Association of Bangladesh (HAAB), a platform of private hajj agencies, said this incident has severely tarnished the country's image and demanded exemplary punishment of the respective hajj agency.