5 Gifts to Get for Your Loved Ones from Hajj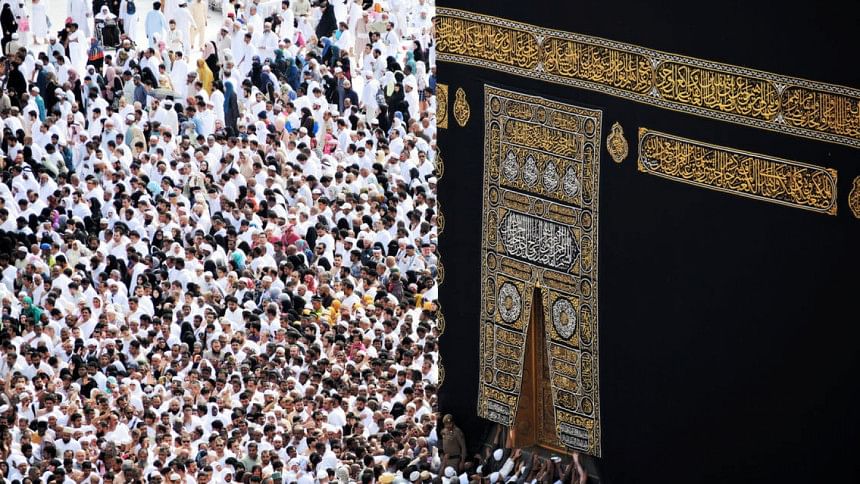 It is perhaps the happiest day in any Muslim's life when they set off for Hajj. Every year Muslims all over the world get a chance to perform Hajj, and we ask that they say a little prayer for us as well when they raise their hands in front of the Kaabah.
Apart from making dua, bringing back some little souvenir for our loved ones lets them know they are close to our heart. If you are among those of us who love to plan ahead, here are 5 amazing gifts that will definitely win their hearts:
Attar (perfume oil)
There is absolutely nothing quite like the beautiful fragrance of Makkah in the form of perfume oils or attar. Because of their alcohol-free nature, these perfume oils can last up to 5 hours before they start to fade slowly.
Attars often come in beautiful bottles that gives them an elegant look and makes them a rare collectible in anyone's perfume shelf.
Delicious Treats
Saudi Arabia is home to some of best dates like Ajwa, Safawi, Khudri, Barhi, etc. each packed with different flavours of their own. Ajwa dates were also known to be the favourites of our Prophet Mohammad (PBUH).
Dried fruits and rare spices like the Arabian Zaafran (saffron), nuts, sultanas, etc. make unique and very special presents.
With customized gift boxes, you can get different types of dates or even a combination of dry fruits and dates for your friends and family.
Traditional Clothes and Flip Flops
When we say traditional clothes, it extends far beyond burqa and thobes.
The shopping malls in Madinah have some of the best wedding and party gowns for women. These range from simple to heavily embroidered designs on premium quality fabric, the detailing making them quite different from the usual designs we see.
You can also choose to bring home the yard clothes and then get them tailored the way you want.
The Saudi Arabian flip flops are handmade with leather and embroidery of threads. Their intricate designs make them popular among locals and tourists alike, and a fan of ethnic clothing would be ecstatic to get them.
Decor Pieces and Mementos
A wide range of souvenirs can be brought from Saudi Arabia including wall hangings and/or paperweight of Kabah, Masjid-al-Nabawi, etc. Arabic calligraphy done on velvet or muslin cloth can also make a beautiful piece of gift for your special ones.
Another stunning piece of decor is Dallah, a traditional coffee pot made of metal or clay. These can be found easily in many old souks of Makkah and Madinah.
Prayers mats and beads
The variation of prayer mats found in Saudi Arabia is honestly, incomparable. While we have seen some common combination of colours and designs in prayer mats, a little bit of searching can lead us to some truly unique ones.
Lightweight mats are also available in soothing colours that is likely to add to the peacefulness of prayers.
Smaller tasweeh are often more useful as it is easier to keep track of our zikr in them.