Transcending Boundaries: Pritom Hasan's 'Deora' in Coke Studio Bangla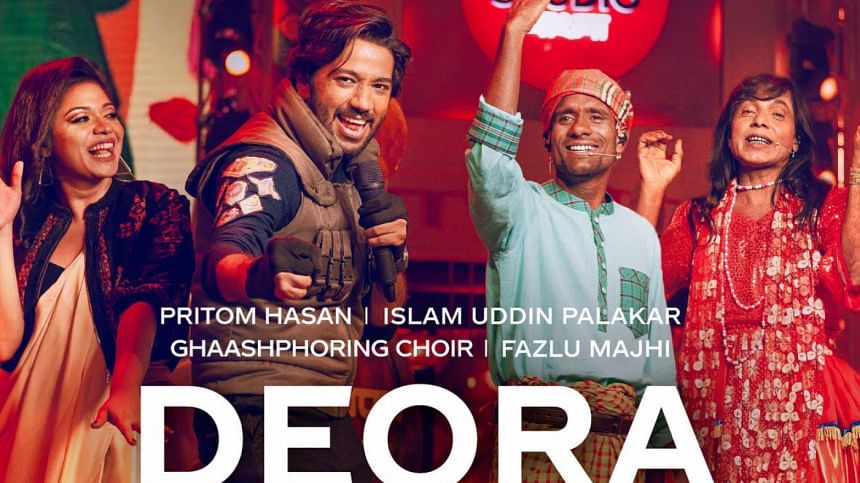 Amidst the timeless tapestry of music, where tradition meets innovation, Pritom Hasan emerges as a maestro who fearlessly traverses uncharted territories. In his latest Coke Studio endeavour, "Deora", he weaves together the threads of Bangla folk genres, urban grooves, and even draws inspiration from the anime realm. With Pritom Hasan's distinctive musical vision, we embark on a rhythmic odyssey that transcends borders and defies expectations.
The crowd-favourite musician has yet again shown his take on music through Coke Studio Bangla's song, Deora. The hit song was launched last Sunday night across all of its digital platforms, presenting high energy. When asked about his process of coming up with this song, Pritom replied, "Deora combines Bangla folk genres 'Shaari', 'Jaari', and 'Pala Gaan' with explosive urban grooves. I signified it with the outfit I wore in the Deora music video, the Jonin Vest, which originated from the anime, Naruto.
"Deora" is dedicated to the boatsmen's rhythm and enthusiasm during the 'Nouka Baich' or traditional boat race, popular in rural Bangladesh and held throughout the monsoon and fall seasons, and was composed, produced, mixed, and mastered by Pritom Hasan. "I took inspiration from the style of Kanye West and the band Queens, the performance took a lot of physical movement," added the musician.
The title of the song relates to 'brother-in-law' in the regional dialect of north Bengal, and this type of song is performed from the banks of rivers during boat races, cheering on the racers.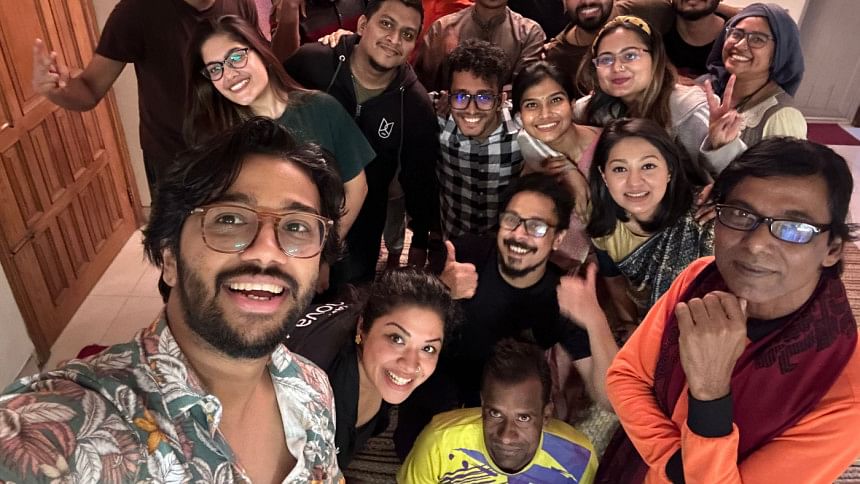 The song's biggest surprise has been Islam Uddin Palakar's outstanding performance, who is well-known in the 'Pala Gaan' tradition of Bangla folk songs. "The rich heritage of this genre usually necessitates elaborative theatrical performances in which the actor takes on multiple roles—sometimes as a man, sometimes as a woman, and sometimes as an inanimate object—to tell stories to their audience. These shows can last up to 8 hours without a break."
The lyrics were co-written by Pritom and Fazlu Majhi, a boat racer who also sang in the song with his team. Armeen Musa, the first Bangladeshi Grammy Award nominee, and her 'Ghaashphoring Choir' provided a new dimension to the song.
As the euphonic journey of "Deora" comes to an end, the listeners have been fascinated by the combination of talent and legacy. Pritom Hasan's determination to retain the integrity of Bangla folk while infusing it with current vigour gives the musical landscape a fresh lease on life.
"Deora" becomes an ode to the resilient spirit of boat racers and an encouragement to embrace the power of narrative through song, thanks to Islam Uddin Palakar's memorable performance and the transforming contributions of Fazlu Majhi, Armeen Musa, and the Ghaashphoring Choir. With his unwavering devotion to the invention, Pritom Hasan continues to push the frontiers of music, leaving us eagerly awaiting his next masterpiece.