Tashnuva Anan Shishir at the PLITZS New York City Fashion Week, 2022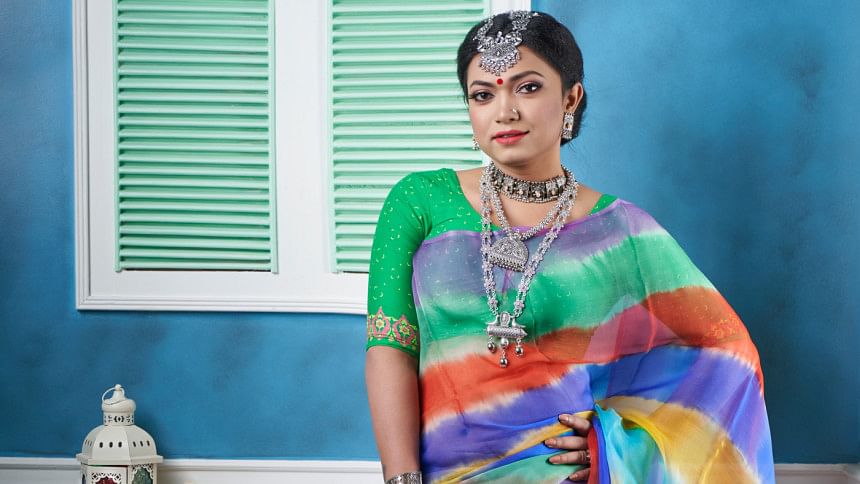 The PLITZS New York City Fashion Week, takes place every year in the heart of midtown Manhattan, exploring high-couture concepts by emerging international and USA based fashion designers. PLTIZS NYCFW is produced by PLITZS Fashion Marketing.
Having been invited to the United States by Showtime Music and being named the Best Bangladeshi News Presenter in North America, Tashnuva was about to explore her work opportunities as an international model when she received an invitation to make a guest appearance as one of the featured models at the PLITZS New York City Fashion Week.
"I am extremely thankful to all the people for pushing me to the edge, and allowing me to reach the pinnacle of my potential — of becoming the first transgender female news anchor in Bangladesh, and  someone about to make a guest appearance at the prestigious PLITZS New York City Fashion Week as the first transgender female from Bangladesh," stated Tashnuva Anan Shishir.
"As I do not have a work permit yet, the only way I could represent myself was through making a guest appearance," she added.
This is perhaps just the beginning of Tashnuva Anan Shishir's career as an international model representing her country, which she hopes to achieve though optimism, hard work, and perseverance.
The event is set to take stage on 12 February, 2022.