007 actor Brosnan stopped at US airport with knife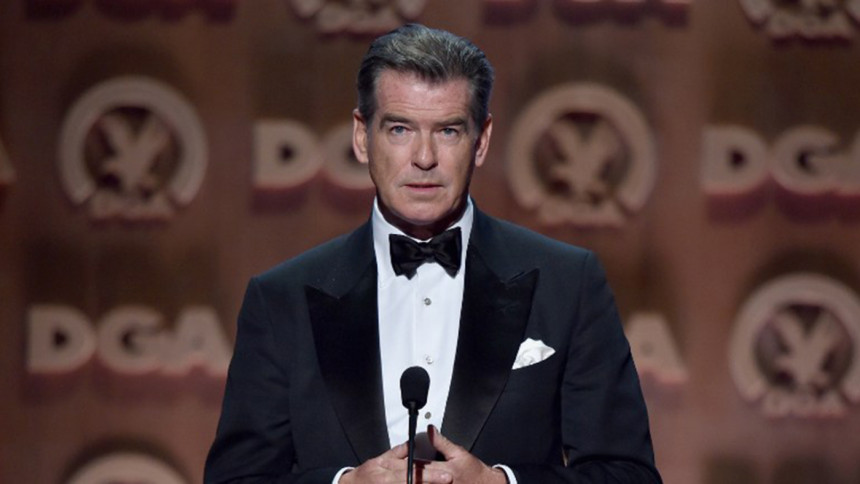 It wouldn't happen to James Bond, but former 007 actor Pierce Brosnan has been caught with a knife by US agents while preparing to board a flight in Vermont.
The Hollywood star was stopped by Transportation Security Administration officers at Burlington International Airport after a prohibited knife was found in his carry-on.
Reportedly embarrassed and angered by the incident, one official said the 62-year-old Irish-American heart throb transferred the weapon into his checked baggage instead.
Under TSA rules, blades longer than four inches (10 cm) as well as box cutters, meat cleavers and sabers are banned from carry-on bags but permitted in checked luggage.
The official dismissed Sunday's incident as "minor" saying that prohibited items are intercepted in luggage multiple times a day.
"There wouldn't have been any criminal charges or anything like that," he told AFP, speaking on condition of anonymity.
Brosnan has made no public comment. On Sunday, he tweeted a picture of himself on a beach with the message: "Homeward bound."
The actor has starred in a string of Hollywood films opposite the likes of Sarah Jessica Parker, Meryl Streep, Susan Sarandon.
He is best known for playing James Bond in box-office smash hit movies Goldeneye, Tomorrow Never Dies, The World is Not Enough and Die Another Day in the 1990s.
He was born in Ireland and moved to London as a child, where he performed on the West End before moving to Los Angeles in 1982.