Mike Tyson swings at Hulu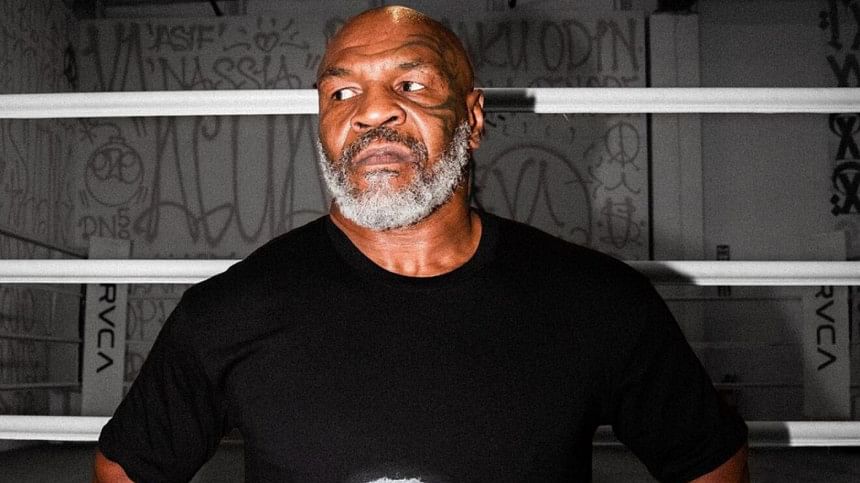 The legendary and controversial boxer Mike Tyson called out streaming platform Hulu by claiming, "it stole my life story."
Mike Tyson took his swing to social media and criticised the streamer over the anticipated limited series based on his life, named Mike. The former boxing heavyweight champion emphasised that he was not involved in the project nor was he financially compensated for the biographical series.
Starring Trevante Rhodes in the title role, Mike's trailer set the viewers' eyes ablaze with the grasping and intriguing plot. Set to launch on 25 August, the series focuses on the meteoric rise of the troubled boxer, the highlights of his career such as the infamous bite, his rape conviction, and his prison sentence.
Iron Mike expressed in an Instagram post recently, saying, "Don't let Hulu fool you. I don't support their story about my life. It's not 1822. It's 2022. They stole my life story and didn't pay me. To Hulu executives I'm just a n— they can sell on the auction block."
Tyson also shared his thoughts via several Twitter posts, with one of them reading, "Hulu stole my story. They're Goliath and I'm David. Heads will roll for this." In another tweet, he said, "Hulu's model of stealing life rights of celebrities is egregiously greedy."
The legendary boxer voiced similar concerns when Mike was first announced in February 2021. Apart from Hulu's iteration of Mike Tyson, there have been other similar TV projects about his life on the Hollywood block, in which Tyson is participating with star and executive producer Jamie Foxx.
Contrary to popular belief, it's not uncommon for dramatizations of public figures to be made without their input. Mike is certainly not the first biographical project to spur criticism from subjects who weren't involved.
As a response to Mike Tyson's allegations, the showrunner Karin Gist stated on a press tour, "We just wanted to tell an unbiased story and have the audience decide what they think or feel. Challenging what people think they know about Mike and hoping that they come away from the series with something else to think about."