US box office receipts on course to set record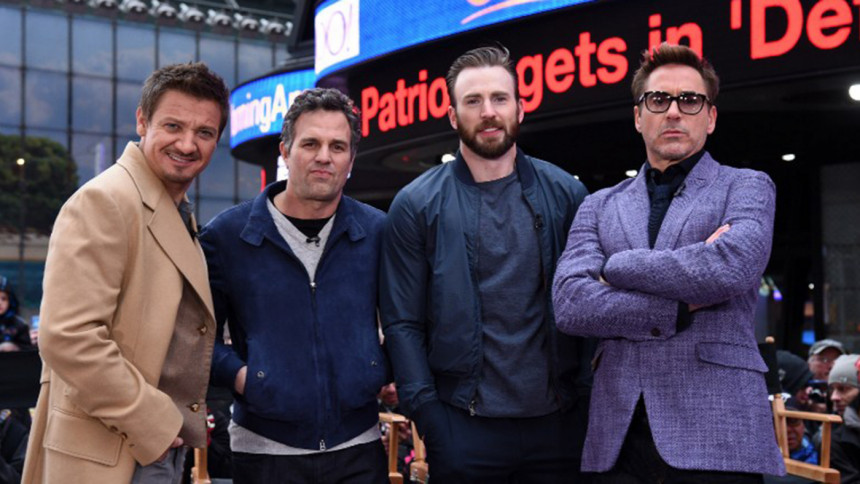 Dinosaurs, superheroes and rappers have boosted box office receipts in the United States and worldwide, setting 2015 on course to be the biggest grossing year in movie history.
"It's not a record summer but we're still on track for what could be the biggest box office year in theaters," said Paul Dergarabedian, a senior media analyst at Rentrak, which tracks viewership for the movie industry.
"It could be the first $40 billion year ever worldwide... and that's pretty impressive considering the competition by the small screen, including Netflix, Hulu and HBO."
Smash hits like "Jurassic World," "Avengers: Age of Ultron" or "Straight Outta Compton" largely contributed to the estimated $4.4 billion Hollywood is expected to rake in this summer in North America.
And the cash registers are expected to keep ringing through the end of the year.
"I'm expecting the North American box office to exceed $11 billion after a $10.9 billion record in 2013," Dergarabedian said.
"Worldwide, we could pass $40 billion for the first time after a record $36.7 billion last year."
He said China had contributed to the uptick in international viewership, with the Chinese box office up 64 percent so far this year.
Dergarabedian said the diverse slate of movies on offer and the need for audiences to seek entertainment outside the home were also contributing factors.
"Jurassic World," the long-awaited fourth installment in the blockbuster dinosaur franchise launched by Steven Spielberg in 1993, has already taken in $643 million in North America and $1.6 billion globally, putting it right behind "Avatar" and "Titanic."
"Avengers: Age of Ultron" has for its part grossed $457.7 million in North America and $1.4 billion worldwide.
Animated films "Inside Out" and "Minions," musical comedy sequel "Pitch Perfect 2" and music biopic "Straight Outta Compton," which charts the rise and fall of the iconic hip-hop group N.W.A., also contributed to this summer's box office success.
Beyond the variety of movies on offer this summer, theaters are also going all out to draw in audiences.
"In the last decade and a half, there have been some enormous changes in the cinema experience -- in auditoriums, recliner seats, very large screens, food and alcohol serving," said Patrick Corcoran, spokesman for the US National Association of Theatre Owners.
"3D has also been a useful addition to box office attendance," he said.
"And the mix of movies means there is a little something for everyone."