Making it to Forbes 30 under 30: In conversation with Shah Rafayat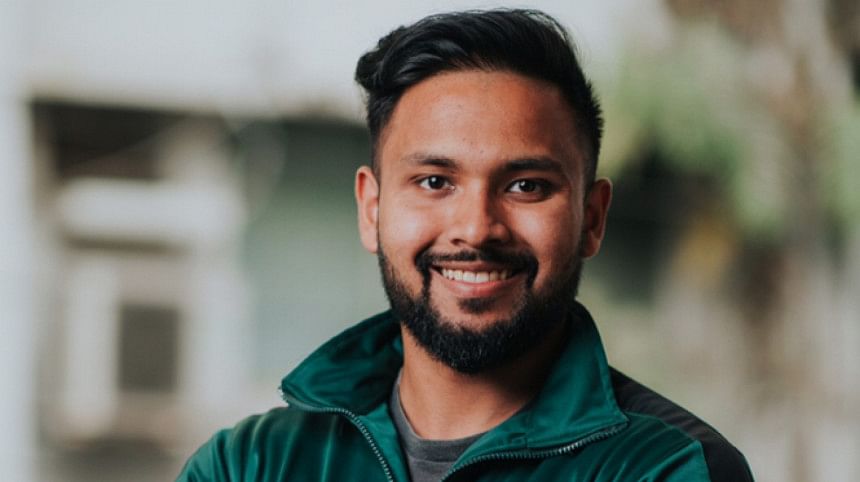 Shah Rafayat has ticked all the boxes of social entrepreneurship in the last decade through his organisation, Footsteps, tackling multi-layered social issues. Having accolades such as the Diana Award, AFS Prize for Young Global Citizens, Joy Bangla Youth Award in 2020, and Amader Shomoy Youth Icon Award in 2022, the young entrepreneur is still not done.
The Daily Star dives into Shah Rafayat's story of entrepreneurship and his journey of being listed in the Forbes 30 under 30 list.
You have been moulding Footstep at a very early age. How has it evolved so far?
The journey has been very humbling so far. When I first formed the organisation back in 2013, our mission was very straightforward. We planned on distributing relief and warm clothes in one of our projects called "Heart Warming Winter." During that process, we got exposed to the elements of real life, where people were fighting over the warm clothes we had just distributed. That got us thinking about whether we are truly helping the underprivileged or contributing to a bigger issue that makes them dependent on our aid.
This exposure made us realise that we have to go back to the drawing board, and we have to brainstorm a way to help build a community into being self-sufficient and self-resilient.
After years of trials, errors, and research, we were able to make a difference through project, "Trishna" and project, "We can."
Speaking of evolving, if I am being honest, I grew with Footsteps; there were a lot of challenges that we overcame and made us more aware. It was more of an adventure for me because this journey began when I was only 17 years of age.
What was your greatest challenge while being a social entrepreneur?
 
The starting phase was definitely one of the difficult parts. We had no experience, no contacts or network, no resources, no proper platform to go forward, and if you are young, no one will take you seriously.
With all of that being said, the hardest challenge was to design a solution with a real-life application through which communities could become self-sufficient.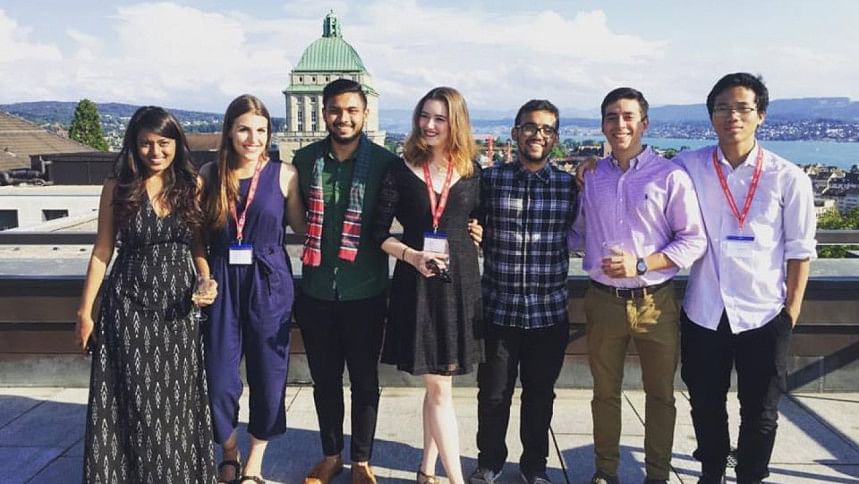 Being listed in Forbes 30 under 30, how does one get there?
It's all about doing the good work and grinding on to achieve your organisation's vision. If you have been doing it long enough, they are the ones who will reach out and nominate you with their own justification. Once you make it through the nomination, you will only know whether you made it on the list after their announcement. I think that sums up the entire process. 
What does achieving a significant benchmark in your social entrepreneurial career feels like?
In all fairness, we feel happier and empowering when our projects make a difference in the lives of the people we are trying to help. We do the good work for the sake of the people, not for the recognition. I was happiest on the day when a child came up to me and stated that his water no longer smelled thanks to our project. You cannot go very far if you do it for recognition.
You have been doing this for a while now. What instilled the sense of preservation and empowering the community in you since you began?
It was the small moments and our small wins. Those moments pushed us above and beyond and inspired us to overcome our hardest and biggest hurdles.
What's next for Shah Rafayat and Footsteps?
I committed my life to the vision of Footsteps. I went abroad to complete my undergrad and learn and inherit ideas from there so that I can implement them here at my home. My dream and Footsteps' mission is to make it the most impactful organisation globally. That is the mission I am willing to work on for decades or my entire lifetime.