How to move on from past toxicity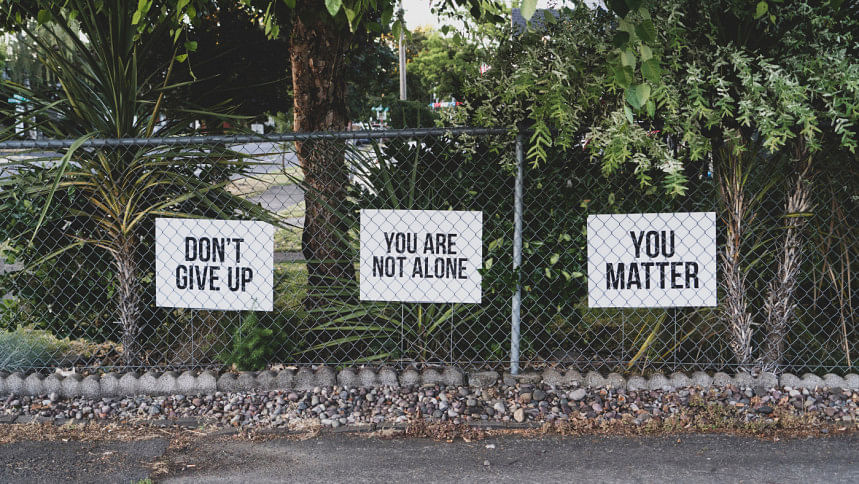 Toxicity comes to individuals in many forms and places. They can leave individuals feeling drained, unsupported, and disconnected from the world. However, the good news is that it is possible to move on from past toxicity and build a healthier, more fulfilling life. 
 Here are some tips for healing and growing past toxicity.
Acknowledge your feelings
The first step to moving past toxicity is to acknowledge and validate the pain and trauma you have experienced due to it. This means permitting yourself to feel your emotions and recognising that your reactions are valid. For instance, you may procrastinate or over-eat to avoid acknowledging your feelings. However, instead of avoiding your emotions, it is best to address them to move on from them. 
Dr M Tasdik Hasan, a global mental health researcher and PhD fellow at Monash University, Melbourne said, "You should not have any room for regrets, procrastinations, and self-doubts. Give yourself some time to heal, and then grow your emotions." 
Practice self-care
"It is unfair on yourself when you constantly keep doubting because of not receiving approval from others, it does not matter," said Arghya Dev Biswas Aryan, Freelance Counsellor & Head Debate Coach at a school based in Canada.
Self-care also means identifying and addressing self-destructive behaviour you might have developed as a coping mechanism. It's essential to address such specific behavioural trends and to find healthier ways to cope with the emotions. 
Seek support
It can be helpful to talk to a therapist or counsellor about your experiences with toxicity. They can provide you with tools and strategies for coping and healing. 
Hridita Islam, Head of Research & Development at Moshal Mental Health, says, "Although mental health-related issues are still considered a taboo in some places, activists are working relentlessly to make counselling accessible to anyone." She explains that seeking expert support might often be easier than popular perceptions. 
Additionally, Dr Tasdik Hasan recommends selecting your surroundings very carefully, as any judgments can cloud your self-worth. He also explains that for moving forward, self-love should be the key to taking care of your physical and mental well-being. 
Reflect on patterns
It's important to reflect on patterns in your life that may have contributed to toxic situations. This means looking at your behaviours and thoughts and the types of people and concerns you tend to attract. By understanding these patterns, you can take steps to change them and build healthier relationships and environments.
Dr Tasdik explained that moving forward from toxicities is not as easy as it sounds. One can develop toxic characteristics of his own, which potentially can harm his existing and future relationships, including family dynamics, romantic relations and friendships, office settings, and even academic aspirations. 
Consider forgiving 
Forgiving those who have been toxic to you is not about excusing or forgetting their actions but about letting go of the anger and resentment that is holding you back from healing and moving forward. It's also important to forgive yourself for any role you may have played in the toxic situation.
"It is important that you value yourself and your peace of mind above anything else. The constant pursuit of validation from others tends to make one overly reliant to seek for validation which is harmful to one's self-confidence," said Arghya Dev.